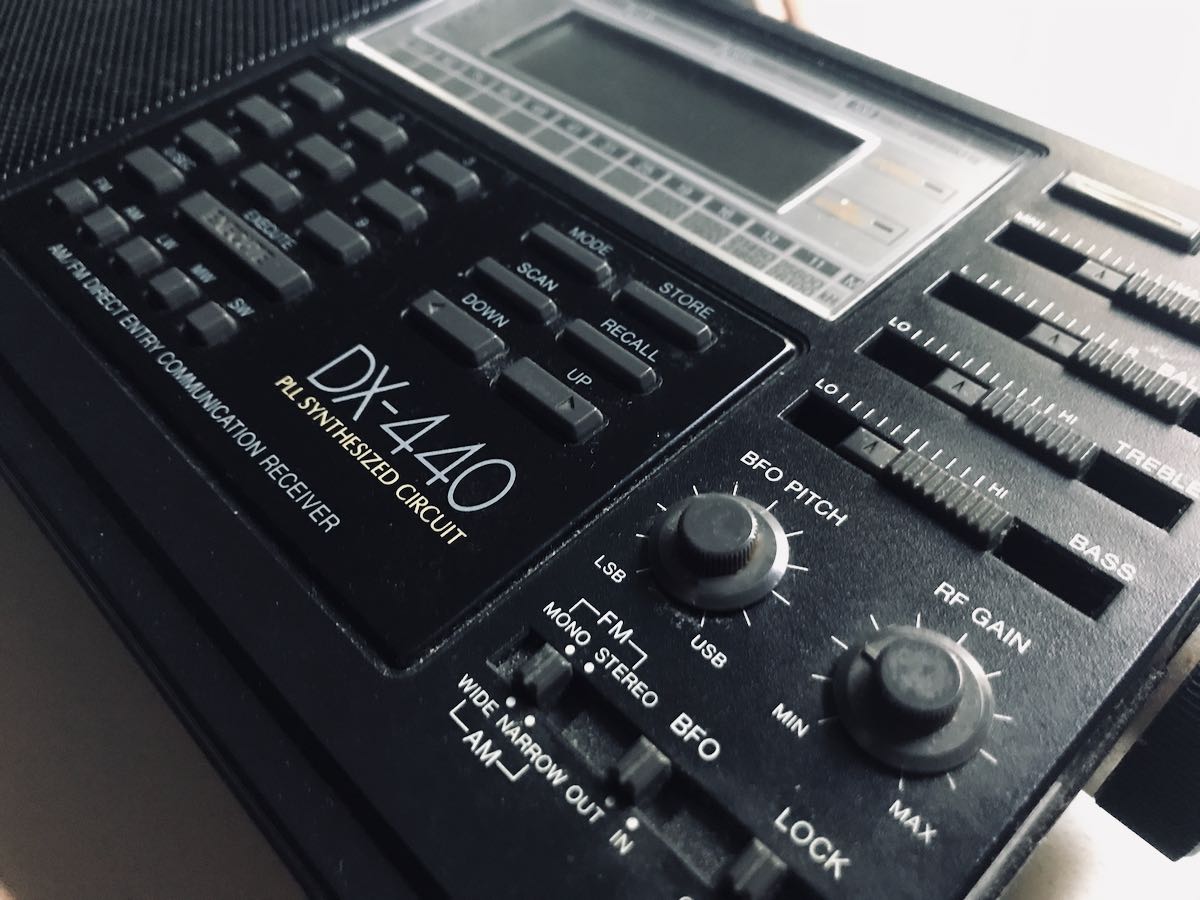 Many thanks to SWLing Post contributor, Bill Tilford, who shares the following press release:
WBCQ's Radio Angela, which began broadcasting a little over a year ago, was a bold experiment in quality programming. It carried world music (including the last Greek music on shortwave after Greece itself stopped broadcasting on the SW bands), great literature read aloud, new music releases by independent artists, some of the best vintage music on any radio band, science and comedy. It avoided the political and religious programming about which so many shortwave listeners love to complain but which are also the bread and butter that keep most private shortwave stations alive. The production standards were frequently nearly public radio quality even when not sourced from public radio. We also brought several new voices from around the world onto the shortwave bands who had never been there before.
It was known from day one that its long term success would depend upon attracting an adequate amount of both listener contributions and program buyers outside of regular core hours.
Critically and artistically, Radio Angela was a great success, and many thanks to all who gave us public and/or private support of any kind. Financially, however, this has not proven to be viable. The airtime buyers didn't come, and neither did enough donors. Consequently, Radio Angela's last transmission as Radio Angela will be May 31 (June 1 0200-0412 UTC).
Some individual programs are likely to continue in some form on the WBCQ grid, my own individual flagship programs (From the Isle of Music and Uncle Bill's Melting Pot) will be going on hiatus for a least a month, possibly longer, on both 5130 and 7490, and my other shows will be discontinued altogether. This is a purely financial matter, and if we could find a nice wealthy philanthropist who loves shortwave, perhaps this wouldn't need to happen.
This is hardly the first quality venture on radio or TV to end this way – Radio Angela had more weekly broadcasts than the original Outer Limits television series to name but one example, and the roads of radio generally are littered with the corpses of worthy broadcasting concepts and stillborn projects. My thanks to Angela and Allan Weiner for going out on a limb and backing the project, to all the content providers for their hard work and excellence, to the technical staff, some of whom are no longer with us, and to those of you who cared that we were on the air.
Those who lament the religious and political programming that keep private shortwave stations alive are welcome to consider us a case study in what is likely to happen without those dollars. I obviously lack the right answer, but I have learned a great deal about the right questions.
73,
William "Bill" Tilford, Owner/Producer
Tilford Productions, LLC
809 S. 20th ST
Lafayette, IN 47905-1551
email: [email protected]
phone: 773.267.6548
website: www.tilfordproductions.com