Radio Waves:  Stories Making Waves in the World of Radio
Welcome to the SWLing Post's Radio Waves, a collection of links to interesting stories making waves in the world of radio. Enjoy!
Many thanks to SWLing Post contributors Dennis Dura, ______ for the following tips:
---
Once ubiquitous, few radios now receive long wave broadcasts. Priority is now given to boosting FM signals. RÚV's long wave transmitter in East Iceland has been demolished.
Monday saw RÚV's East Iceland long wave transmitter switched off. The mast at Eiðar, at 218 metres the third tallest structure in the country, transmitted RÚV's radio services across the east of the country and out into the Norwegian Sea. In a statement, RÚV say that the equipment needed to maintain the service is very expensive, and few radios now receive long wave broadcasts.
The change is being made in association with Iceland's Civil Defence and other bodies concerned with emergencies, as long wave signals have traditionally formed part of emergency communication planning. However, an upgraded FM system will take over this function.
The long wave signal from Eiður, on 207kHz, has been replaced by a more powerful FM network in East Iceland. RÚV has increased the number of FM transmitters and renewed existing masts. Long wave transmissions will continue for a time on 189 kHz from Hellissandur at Gufuskálar in West Iceland – Iceland's tallest structure at 412 metres – but it too will ultimately close, and then the FM system will fully take over the role of safety broadcasts. [Click here to continue reading and watch demolition video…]
Click here to watch the RUV report on the end of this longwave service (in Icelandic).
Long wave radio changed Blur drummer Dave Rowntree's life. Now he warns the BBC not to switch off the shipping forecast signal until the whole country is digitally connected
From childhood to his chart-topping days with Blur, long wave radio has played a central role in Dave Rowntree's life.
Now the drummer has warned that the BBC's plans to switch-off the crackly signal could disenfranchise millions of radio listeners who still struggle to receive digital transmissions.
The BBC will end AM radio transmissions – including long wave, home of the Shipping Forecast and medium wave – currently still accessed by an estimated 6.5 million listeners each week.
BBC Radio 5 Live's medium wave frequencies will fall silent by the end of 2027 with a date for ending long wave currently under discussion.
Rowntree, who holds an amateur radio licence and took inspiration from the shipping forecast for Blur's hit "This Is A Low", said the signal should not be turned off prematurely.
"Five per cent of the population is still not connected to the digital world. That's quite a lot of people and it's not just rural areas," Rowntree told i.
"Someone has to commit to spending the money to connect the last 5 per cent before we start knocking down the antennas." [Continue reading…]
Radio Angela's First Anniversary (via Bill Tilford)
March 1 US date marks the first anniversary of Radio Angela's (WBCQ 5130 kHz) first official broadcast (then on 4790 kHz). Over that time, Radio Angela's hosts have
1. Provided multiple styles of music from around the world with hosts from Finland, Russia, Germany, Greece, Brazil, Colombia, Mexico, the US and Canada as well as guests from numerous other countries.
2. Read great works such as Orwell's 1984 and Animal Farm and Twain's The Adventures of Huckleberry Finn over the air along with Shakespeare's sonnets and a lot of great poetry.
3. Provided late-night science and comedy programming several nights a week.
4. Showcased original releases of new music by independent artists.
5. Presented new radio theater.
6. Presented the only long-form program of complete operas and symphonies on the short waves.
We intend to get bigger and better, and we thank everyone in the shortwave press for your invaluable support.
73,
William "Bill" Tilford
Click here for more information about Radio Angela.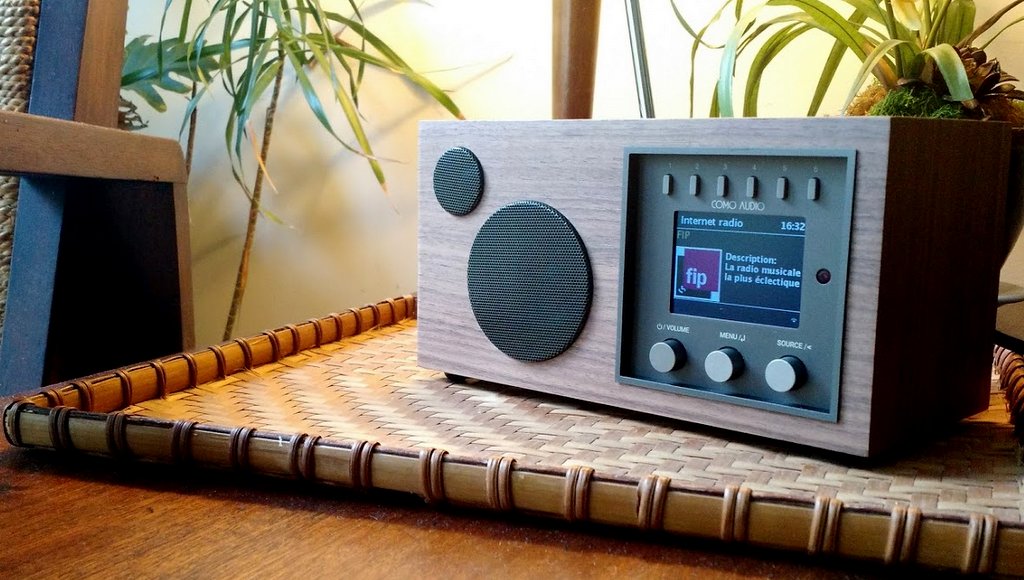 In light of recent events, I thought this would be an appropriate time to post another Ask Como Audio article. I've split this article into 2 sections. The first is about the company and the second section covers more product questions.
1. Is Como Audio closing for good?
Yes. As of February 28, 2023, our office is closed and we ceased accepting orders. We did everything we could to keep the company going but in the end we had to face the fact that it was impossible for the company to survive under the circumstances. We didn't try to keep it a secret. We sent emails to everyone on our email list and ran ads in the New York Times. It's been our pleasure to bring you great sounding music over the last 6+ years and we hope you enjoy your Como Audio music system(s) for years to come.
2. What was the issue?
Electronic components have been harder to obtain and at higher prices and much higher required quantities. This resulted in us being out of stock of our best selling and most profitable model, Musica, for quite some time. We fielded questions almost on a daily basis from customers asking us when we'd have Muscia back in stock. It would likely take us a year to get more Musicas, possibly even longer. The company couldn't sustain itself on such a business model. We tried to cut expenses as much as we could but the reality was the company couldn't continue to operate under such conditions.
3. Will I still be able to tune Internet stations?
Yes. The company that manages the Internet radio station database has no financial connection with Como Audio.
4. Will My Favorites and the station portal still work?
Same answer as #4 above.
5. Will the Como Control app still work?
Yes, but it won't be updated. The free generic version, UnDok, will continue to get updates and operates mostly the same as the Como app.
6. Will my music system still receive free software updates?
Not likely. The updates were defined, tested, and debugged by Como Audio and we paid our software partner to issue them. That infrastructure will no longer exist. However, we haven't issued a new software update in nearly 2 years and our models continue to operate well.
7. What happens to my warranty? What if I need a repair?
There is no longer any method to support warranty claims or out of warranty repairs. You would need to consult a local electronics repair shop. The potential of not having a warranty and software updates was factored into the low prices in our big clearance sale. As of February, we are no longer accepting repairs be they in or out of warranty, as there's no time to obtain the part, effect the repair and test, and ship the unit back before we close. If your Como Audio Turntable requires repair we suggest you inquire here. Turntable Pro-ject belts and styli (Ortofon OM5e and OM10) are not proprietary to Como Audio and can be sourced over the Internet.
8. I own an Amico or a Como Blu Stereo. Where can I buy a replacement battery pack?
No party ever expressed an interest in licensing our proprietary battery pack so Como Audio was the only source. There's no other place to source one. If you come across a 'copy cat' battery we strongly advise you to avoid it because it wasn't authorized and likely won't meet our specs or include the thermal protection circuit.
9. What about tech support if the company closes?
Our how-to videos will remain accessible for free on YouTube. We expect the support resources (videos, user manuals, blog articles) will remain available on our website through most if not all of March. What happens after that is unclear since there are costs involved. However, former General Manager Peter Skiera who authored the user manuals, web blog articles, recorded the how-to videos, and Product Managed every Como model can be contacted through his website: www.RecommendedStations.com. He has copies of all the user manuals and most of his Como blog articles. If you enjoyed Como Audio's blog, you'll find interesting music and radio station related articles on his website.
10. Is your Braintree, MA office still open?
Our office is closed to in-person visits, orders, and phone calls. Our focus now is on shutting down the office and warehouse and shipping any remaining orders.
11. Can I still phone your office?
We are not returning calls since we're busy shipping remaining orders and closing down our office and warehouse.
12. What does "all sales final" mean? If I made a purchase from your clearance sale can I return it for a refund or an exchange?
No. Due to the extreme discounts and the significant loss we're taking, all sales are final, and we've tried to make this clear in our emails. There's also no longer any infrastructure in place to facilitate returns/exchanges.
13. It's been several days since I ordered from your clearance sale and I still haven't received an order confirmation or a shipping notification. When will my order ship?
We've been under staffed and have been inundated with orders. Our website has been strained to the max. Shipping can take 1-2 weeks from your order date. We're processing orders as fast as we can and we appreciate your patience as we work through the back log. Every order will ship before our office closes.
14. I just found out about your sale. Can I place an order? Why does everything say "Out of stock" on your website?
Our big clearance sale ended on 2/21 and will not be extended. Most if not all products were sold out and our website is no longer capable of processing orders.
15. What about your plans for US manufacturing?
Despite multiple attempts, we fell far short of raising the millions of dollars necessary to create a manufacturing facility, purchase equipment and materials, and hire the required staff.
---
Do you enjoy the SWLing Post?
Please consider supporting us via Patreon or our Coffee Fund!
Your support makes articles like this one possible. Thank you!