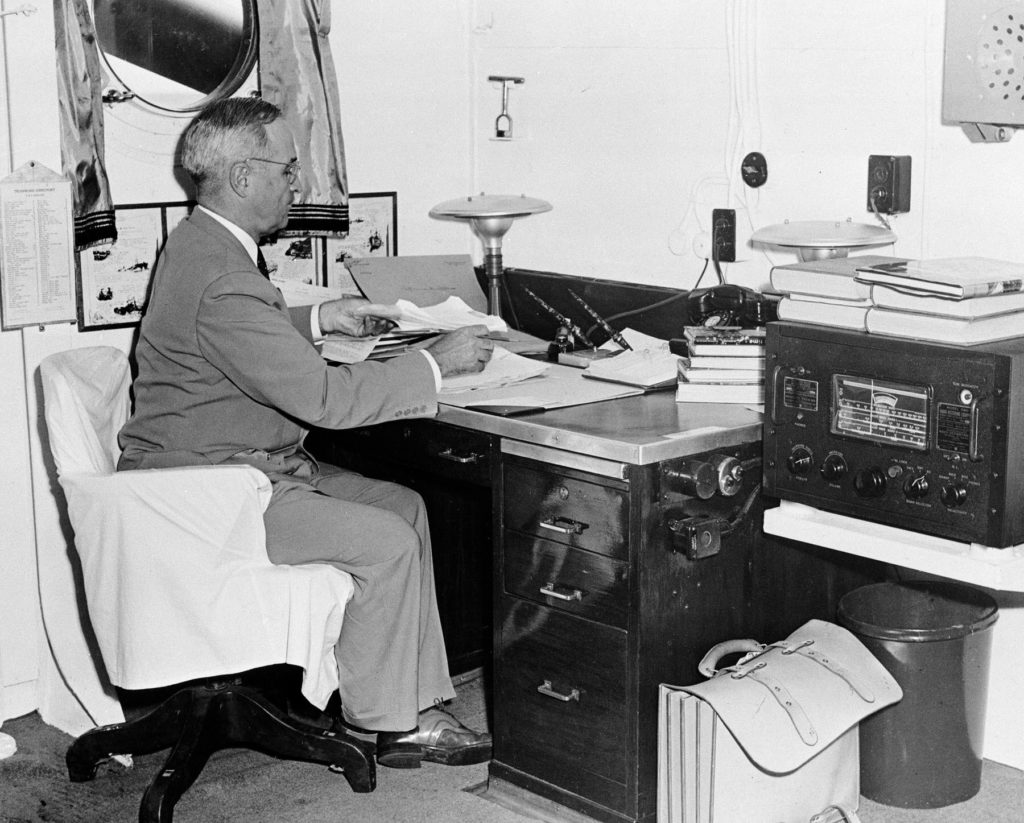 Many thanks to SWLing Post contributor, Kim Elliott, who recently shared the photo above of President Harry S. Truman via @RealTimeWWII.
If I'm not mistaken, that is a Scott Radio Labs Model RBO-2.
I'm guessing that's also the speaker mounted on the wall directly above the receiver.
Scott Radio Labs marine receivers were shielded to the point that they had very low local oscillator radiation. This design prevented detection of the ship via the enemy's use of radio direction finding gear.
I have a commercial Scott Marine Radio Model SLRM–it is my favorite receiver and I use it daily.
Post readers: Anyone else have a Scott Radio Labs receiver in their shack? Please comment!