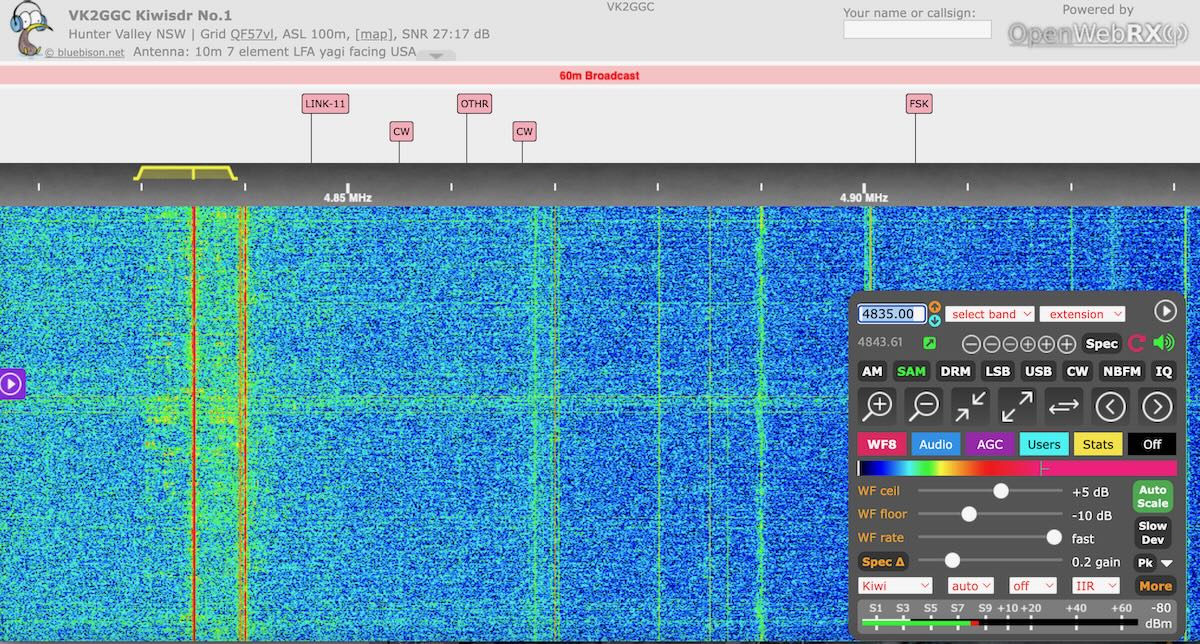 I'm traveling at present and staying in a hotel where, let's just say, QRM is heavy.
I decided to cruise the KiwiSDR network and found myself on the VK2GGC KiwiSDR in Hunter Valley NSW, Australia. As I was band-scanning, I stumbled upon Shortwave Australia on 4,835 kHz around 9:40 UTC.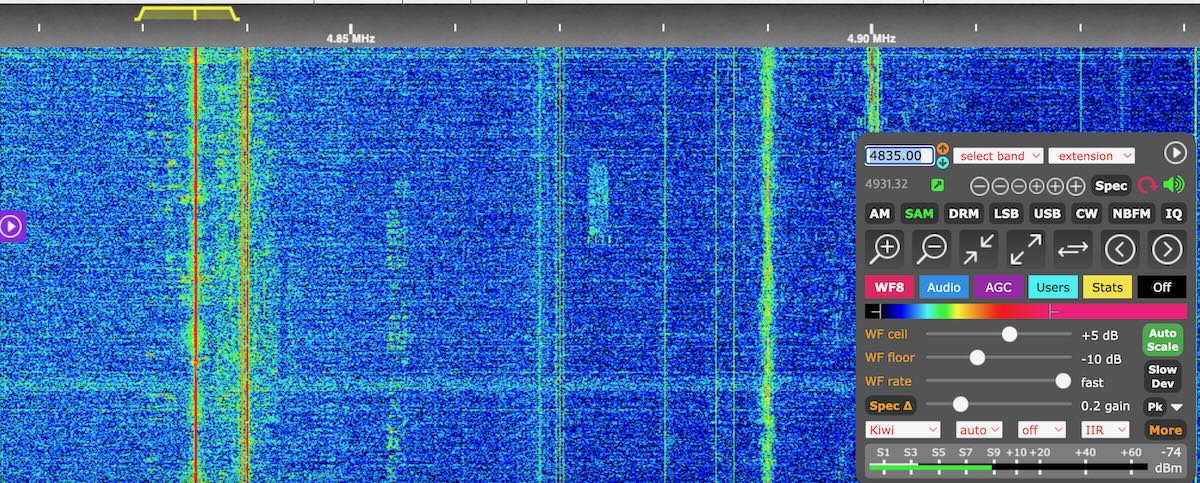 It was great hearing this low power shortwave broadcaster on the air again!  Check out the recording below with ID:
WebSDRs are such a wonderful resource when you truly need to escape QRM. It's fun to travel the globe and tune through the bands like a local. Again, it's great to hear Shortwave Australia again–I'm curious if anyone has logged them as DX from home.