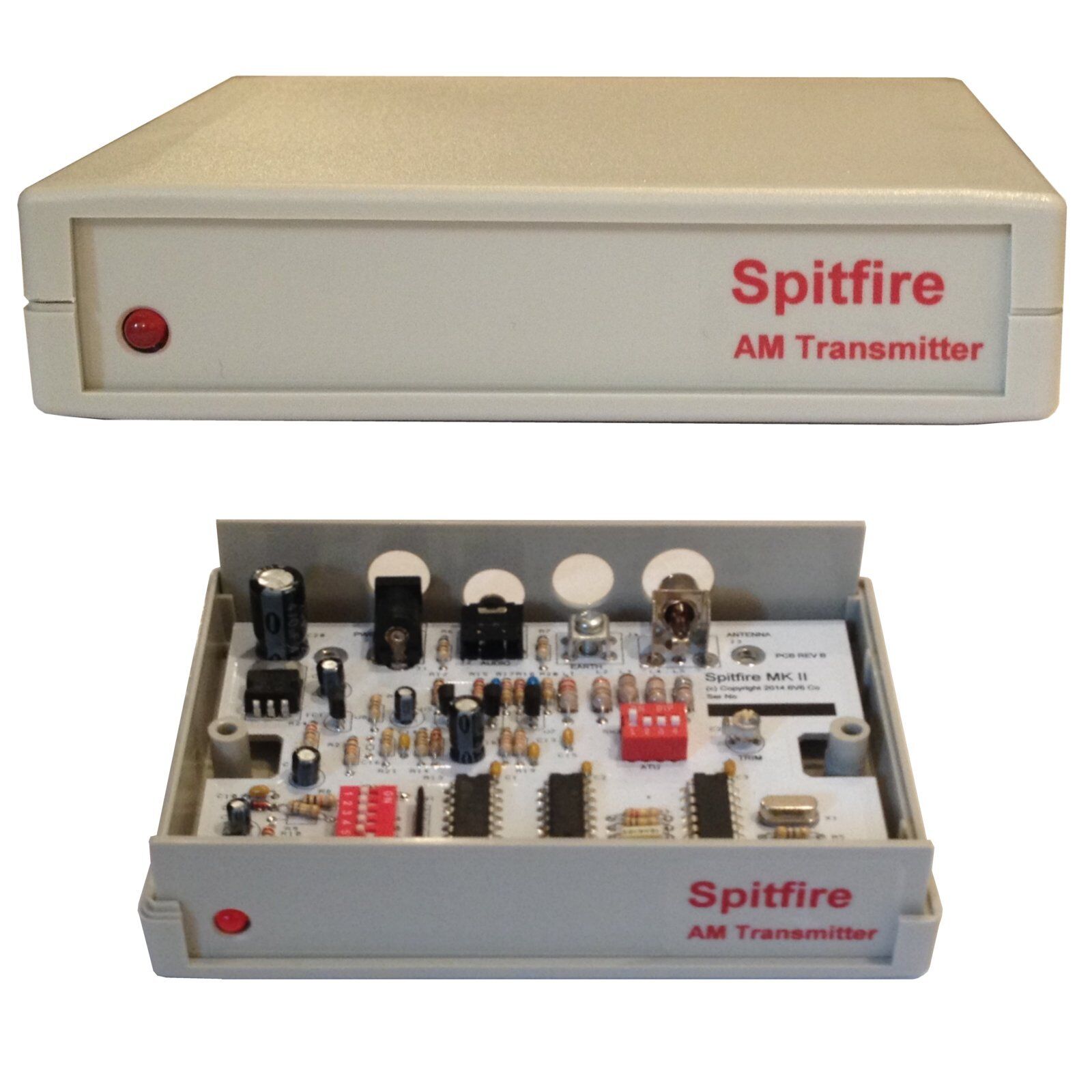 Many thanks to SWLing Post contributor, Ron, who notes that the Spitfire AM transmitter is on sale (GBP 71.95 or approx. $91 US) via the manufacturer's eBay store for the next three days. Ron notes:
Tony has solved the hum problem that plagues AM part 15 transmitters.
This model comes ready to go, just hook it up. It meets all Part 15 requirements.
Enjoy listening to the 1940's radio station (for example) on your own AM station.
Comes set up for 1600 kHz but Tony will tune it to whatever you
want or you can adjust the dip switch yourself.
Has a built in stereo to mono converter and full sound range audio.
Hurry, the Sale ends soon.
Click here to check out the Spitfire AM transmitter on eBay.