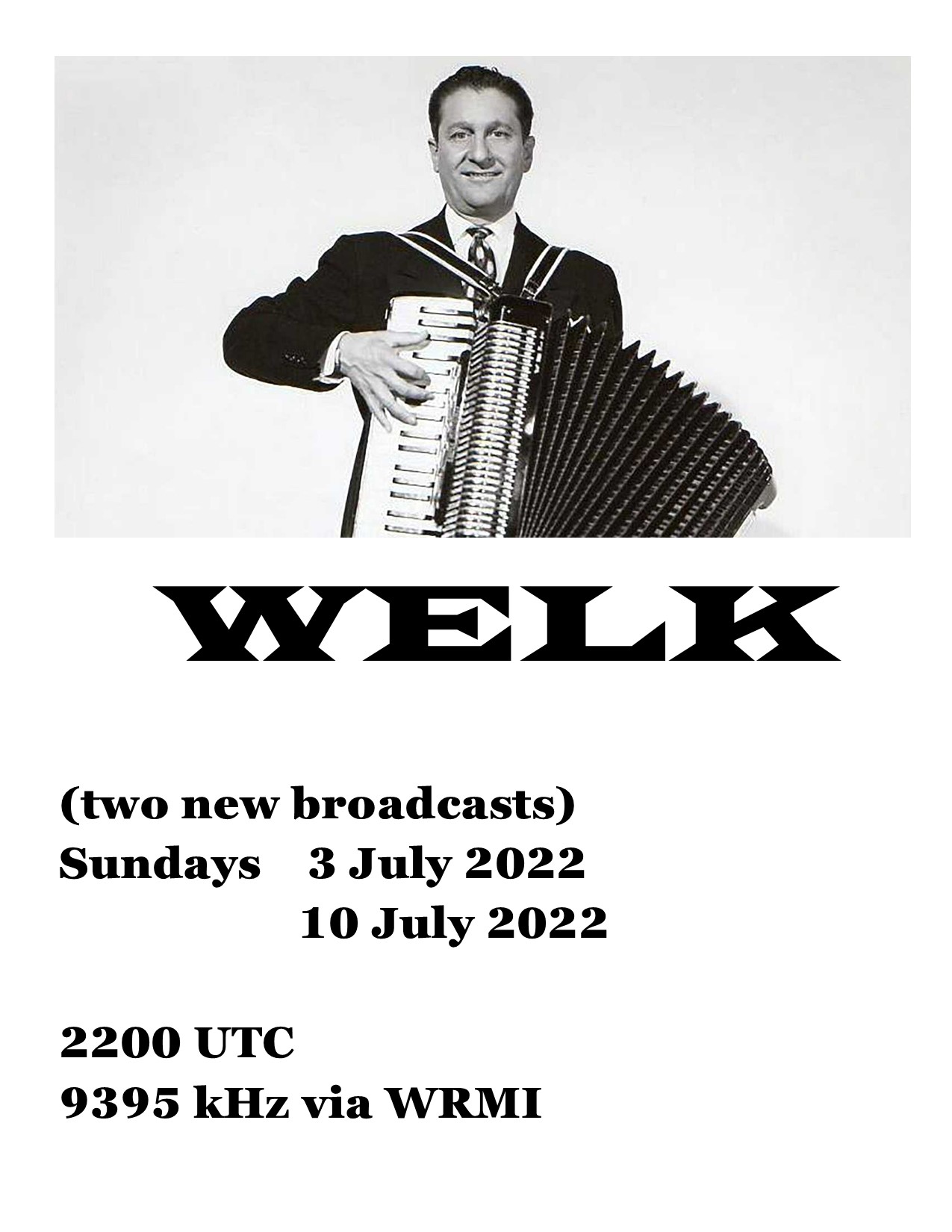 Hi SWLing Post community, Fastradioburst23 here letting you know about two transmissions of  WELK, another installment of the imaginary radio stations show to be broadcast this weekend and next by the good folks at WRMI.
The first transmission is on Sunday 3rd July 2022 then Sunday 10th July 2022 both at 2200 utc on 9395 kHz. If you love all things accordian and squeezebox based you'll love these broadcasts!
The audio of the first broadcast is available here.