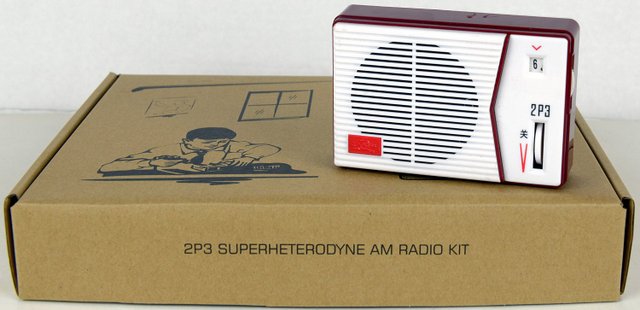 SWLing Post reader, Chris, writes:
"I just wanted to let you know that I just put together the Tecsun 2P3 AM radio kit over the holiday break. I wanted to also let you know that I made a YouTube review on this radio and some of the short comings on this little radio. I think that some of your readers may be interested also. I have the link below for your review and if you like, you can share it with your readers."
Many thanks, Chris, for sharing your video! I plan to purchase this kit soon and look forward to referencing your video again and appreciate your advice.
Click here to view Chris' video on YouTube, or simply watch via the embedded video below:
The Tecsun 2P3 AM radio kit is available from various sellers on eBay–click here to search.