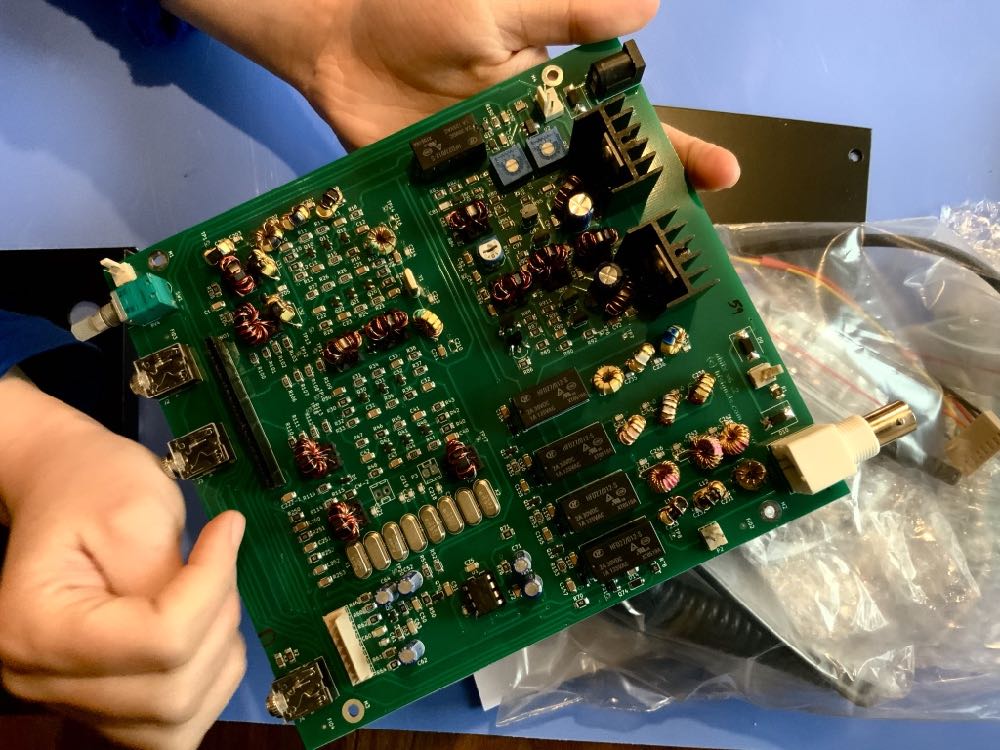 Last Friday, after returning from holiday travel, I found a belated Christmas gift on my doorstep: the new uBITX V6 QRP transceiver.
In the spirit of full disclosure, this package wasn't delivered by Santa, rather by DHL in record time from India. As I mentioned in a previous post, I simply couldn't resist purchasing such an affordable general coverage transceiver.
To be clear, the uBITX V6 isn't really a kit. The boards are all fully populated by a women's cooperative in India. You can purchase the uBITX V6 for $149 without a chassis and for $199 with a custom metal chassis. I purchased the latter.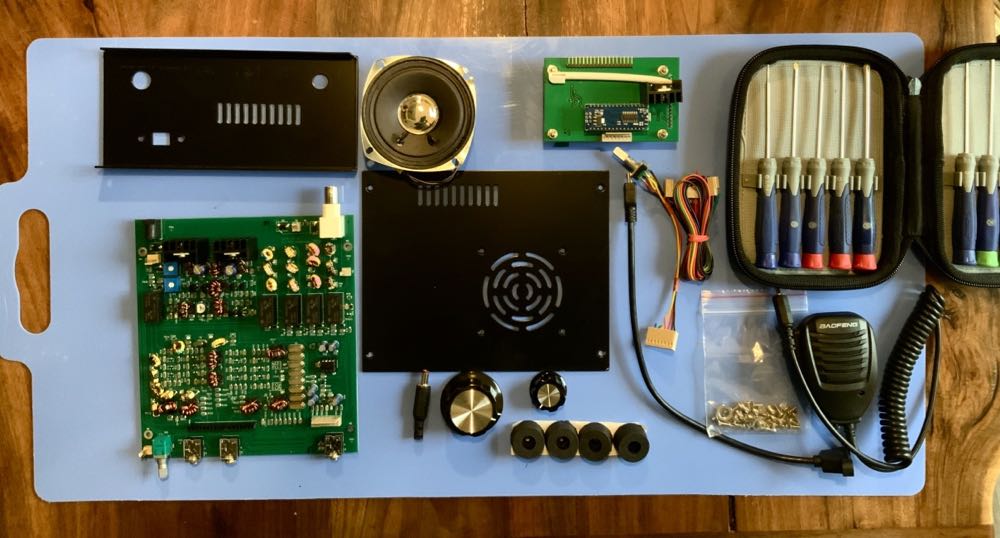 Assembly may take thirty to forty minutes following HF Signals' online guide. I employed my twelve year old daughters who pretty much assembled the entire radio–I only helped seat the display to the main board.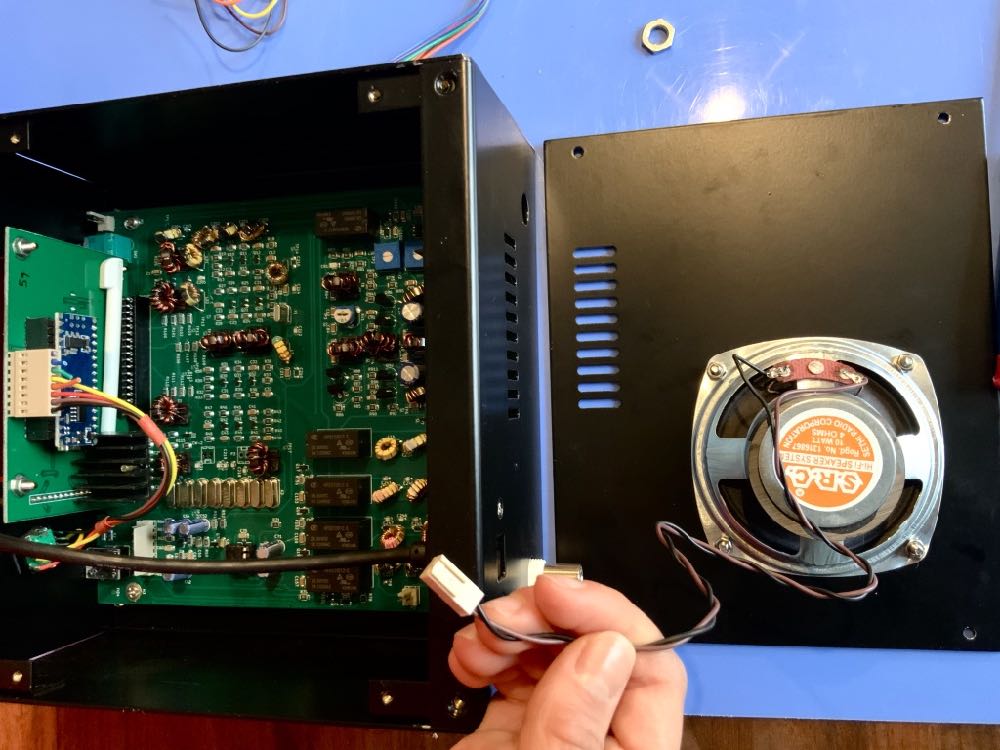 There is no firmware or software to upload. Simply assemble the radio, solder a power cord to the supplied coaxial plug (hint: positive tip polarity), connect an antenna, connect a power supply, and turn it on.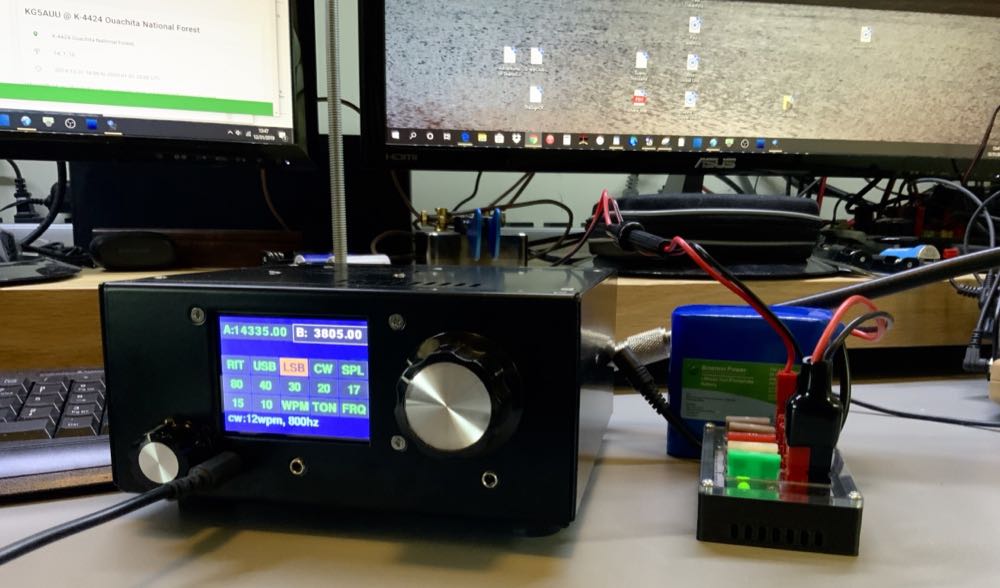 You're on the air!
So far, I've only scanned the bands and listened to QSOs and broadcasters (no AM mode, so I've been zero-beating stations in SSB). Today, I hope to chase a few parks via the Parks On The Air program.
I still need to calibrate the radio yet (although it does zero beat WWV perfectly).
If you purchase the uBITX V6, don't expect a benchmark transceiver. This uBITX V6 feels more like a work-in-progress and I assume the pre-loaded firmware is simply a first iteration.
Since the radio is open source, I expect hams will soon hack this rig to go above and beyond its basic (understatement alert–!) feature set.
If you're a CW operator, you might hold off on purchasing until someone has properly implemented the mode. I made some test CW CQs into a dummy load just to check out the keyer and I honestly don't think I could manage a proper QSO at this point. Sending is sluggish and…well…awkward.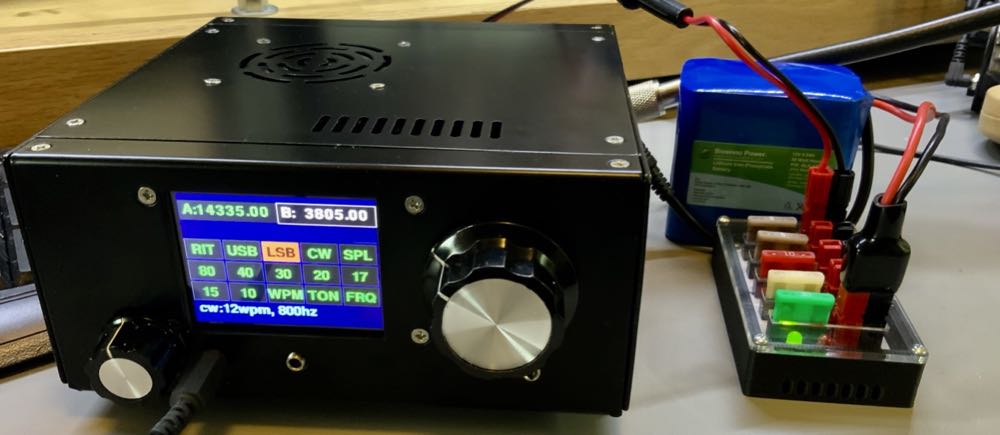 Note that I will be writing a full review of the uBITX V6 for a future issue of Radcom (the RSGB's monthly publication). Check back here for uBITX V6 notes along the way.
Also check out the excellent blog of our friend, John Harper (AE5X), who has also recently put the uBITX V6 on the air!
Anyone else order a uBITX V6? Please comment!
---
Do you enjoy the SWLing Post?
Please consider supporting us via Patreon or our Coffee Fund!
Your support makes articles like this one possible. Thank you!