Remember the American television game show To Tell The Truth? This very long-running show challenged four celebrity guests and viewers to identify the real "central character" in the midst of two impostors.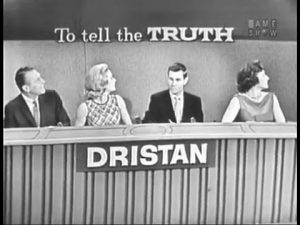 I was reminded of this game show when attempting to tell the difference between the original and recently updated versions of C. Crane's CCRadio-EP Pro receiver when viewing the front panels. If there's a difference, I can't spot it! You need to turn around the radios to see the new EP-Pro's key feature: switchable 9 kHz/10 kHz tuning steps.
I recently met with a good friend and radio hobbyist from Oregon to compare a few selected portable radios, FSL (Ferrite Sleeve Loop) antennas, and the newest low-noise Wellbrook ALA100LN module that was introduced just a few weeks ago. I was particularly interested in a head-to-head match-up of my friend's original EP-Pro versus my newly arrived EP-Pro (9 kHz/10 kHz steps) version.
I'm looking forward to Thomas' usual thorough review of the new CCRadio-EP Pro, but I want to offer a few observations of medium wave tuning after my time with the two models:
On very weak daytime MW signals, the radios are equally sensitive except on higher frequencies where the new model excels to a moderate degree. It's enough of an advantage to make the difference between catching an ID or not on a low, DX-level signal.
The new EP-Pro feels more accurate–and simply more enjoyable–to tune, thanks to the elimination of false "peaks" surrounding the main signal. This is a BIG plus for the new radio, and frankly the CCRadio-EP should have performed this way from the start. Kudos to C. Crane for correcting this problem, but I can understand why the original version was brought to market with the odd tuning quirk. It isn't a deal breaker for most non-DXing purchasers.
I could not find an instance of soft muting on either radio. I listened for a while to signals barely above the noise floor, and never did audio "cut in and out" suddenly, a clue to soft muting. Both receivers are very useful for chasing weak MW stations…but the new version is highly preferred for ease of tuning because of the lack of false audio peaks.
With the tuning working way it should, medium wave channels "snap" in and out as you slowly tune. This took a little getting used to, but after a while I began to appreciate the sense of exactness with the newest CCRadio-EP Pro.
Fast excursions up or down the band (either radio) will blank the audio, recovering when you stop tuning or slow down. I believe this is simply a case of exceeding the AGC's recovery time, not soft muting. It's easy to live with, but granted the effect is not one of smoothness as found on traditional, non-DSP analog receivers. Successful DXing takes a slower approach anyway when scanning the band; casual listeners may be more annoyed by either version of the radio if they are used to very quick knob-cranking.
The Twin Coil Ferrite "AM Fine Tuning" control works well on both units, and gives significant gain to weak signals on either extremity of the band. I love this feature; it makes digging out the weak ones a lot more fun!
So, should you buy the newest CCRadio-EP Pro with the 9 kHz/10 kHz steps?
If you already own a CCRadio-EP Pro and are fine with the false tuning peaks and have no desire for the 9 kHz MW step option–keep your radio! Only on high band does the new model have a sensitivity edge. Especially don't make the jump if you're a casual listener and listen only to a handful of local stations, or a single distant station.
If you do not own a CCRadio-EP Pro yet, but are in the market, definitely buy the newest version. Be aware that you can only be assured of getting the newest model if you purchase directly from C. Crane. Amazon does not yet carry the newest version according to some reports.
If you're a radio junkie and just have to have both…go ahead…we understand!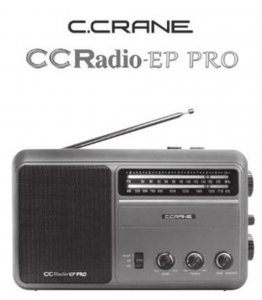 I also made a short video comparison of the new EP Pro versus the top-ranked Panasonic RF-2200 on medium wave:
Guy Atkins is a Sr. Graphic Designer for T-Mobile and lives near Seattle, Washington.  He's a regular contributor to the SWLing Post.