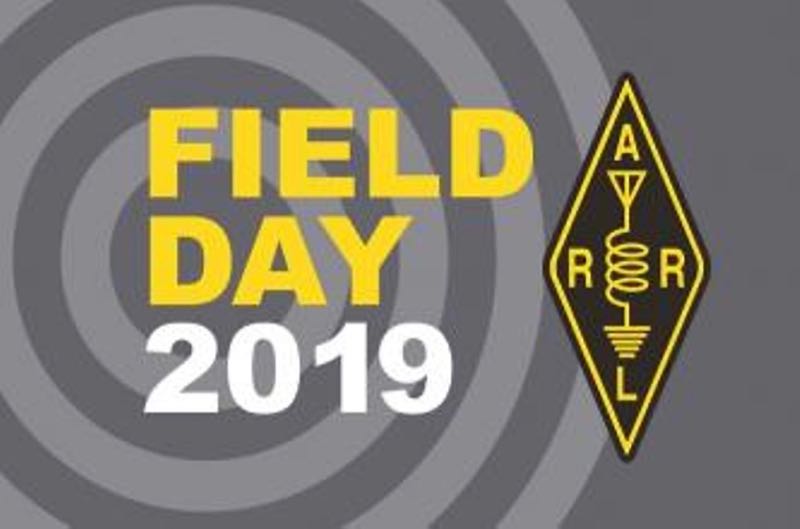 If you live in North America and have an interest in becoming a ham radio operator, this is the weekend to check out what amateur radio is all about, and meet local radio enthusiasts.  
It's Field Day!
What is Field Day?  I'll quote from the ARRL, who sponsors the event:
"ARRL Field Day is the single most popular on-the-air event held annually in the US and Canada. On the fourth weekend of June of each year, more than 35,000 radio amateurs gather with their clubs, groups or simply with friends to operate from remote locations.

Field Day is a picnic, a camp out, practice for emergencies, an informal contest and, most of all, FUN!

It is a time where many aspects of Amateur Radio come together to highlight our many roles. While some will treat it as a contest, other groups use the opportunity to practice their emergency response capabilities. It is an excellent opportunity to demonstrate Amateur Radio to the organizations that Amateur Radio might serve in an emergency, as well as the general public. For many clubs, ARRL Field Day is one of the highlights of their annual calendar.

The contest part is simply to contact as many other stations as possible and to learn to operate our radio gear in abnormal situations and less than optimal conditions."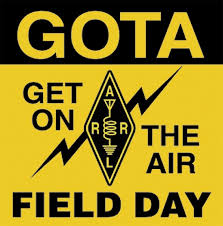 Field Day is always the fourth full weekend of June, beginning at 1800 UTC Saturday and running through 2059 UTC Sunday.
Many Field Day sites have a GOTA (Get On The Air) station where non-licensed individuals are welcome to play radio. It's a fantastic way to try your hand at transmitting with a little guidance and encouragement from the more experienced. Indeed, even if there is no GOTA station, you will often be invited to try out the mic.
You'll find that ham radio operators are very welcoming on Field Day–after all, spreading the word about the fun of amateur radio is what it's all about. Indeed, I've shown up unannounced to a number of Field Days over the years; once I got some serious radio time with the Charlotteville Amateur Radio Club while on vacation in Prince Edward Island, Canada and I've spent the two recent Field Days with the Québec Amateur Radio Club (Club Radio Amateur de Québec). It's all been amazingly fun.
This year, like last, I'll be home and plan to spend Field Day with my buddy Vlado (N3CZ) in the Field! We plan to operate from Mount Mitchell State Park for a few hours. Later, we'll likely stop by some local clubs on the air.
Keep in mind that there are many shortwave listeners among the amateur radio community; indeed, many hams became interested in the hobby through SWLing.
The ARRL has made it quite easy to find registered Field Day locations in your region. Click here to find a local Field Day event near you–and have a great Field Day!