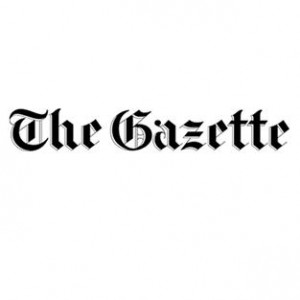 More attention to the cuts at RCI from The Gazette of Montreal. This article features quotes from my friend, Sheldon Harvey of the CIDX and the International Radio Report:
(Source: The Gazette)
MONTREAL – Lost amid the auditor-general's report last week on the F-35 fighter planes and Canada raising the retirement age to 67, was news of the impending demise of Radio Canada International – the CBC's international service, for many a lifeline to Canadian culture and politics, from as far away as Hanoi or Rio de Janeiro.

While CBC, like other crown corporations and government departments, has to cut 10 per cent of its overall budget as a result of federal cutbacks, RCI, which is administered by the CBC but has long been its poor cousin, was told more than 80 per cent of its budget would be slashed, or $10 million of $12.3 million.

[…]"Upsetting," "absolutely dreadful," "shocking." Those were the words listeners from Bulgaria to Missouri used to describe the end of RCI's shortwave broadcasts after more than six decades on the air.

[…]Sheldon Harvey, the president of the Canadian International DX Club, and a longtime shortwave enthusiast, said the international service, over the decades, has gained a stellar reputation, ranked just behind the BBC World Service – despite its relatively tiny budget – for its balanced, neutral perspective.

It was never a propaganda tool, like the Voice of America, he said.

"They have table scraps thrown at them, yet are able to put together such high-quality broadcasts for people around the world," Harvey said. "To see that tossed aside is really sad."

[T]he idea that listeners in other countries can all go online is farcical, Harvey said. Only 22 per cent of the population in the developing world has access to the Internet, whereas anyone with a wind-up or solar-powered radio can receive shortwave transmissions. What's more, governments can block the Internet – as they have in Iran, China and parts of the Arab world – all part of today's Iron Curtain. But as was seen during the Cold War, it's almost impossible to block shortwave frequencies. If the Soviet Union jammed some frequencies, broadcasters could simply switch to others, Harvey said, and the cat and mouse game continued.

Up till now, RCI also has served to introduce people to Canada during peacetime, whether as potential visitors, trading partners or immigrants, Harvey said. Shutting down its broadcasts is like closing down embassies and trade missions. "It's waiting for people to come to us, as opposed to knocking on their doors … I don't think the government realizes how much of the world they are cutting off by doing this."

[…]"CBC's mandate is to inform Canadians. But it's important to have a broader perspective here. … If you believe this country has something to say, you can't support these cuts."
Read the full article at The Gazette.  We are actively posting news about the RCI cuts here on the SLWing Post and we also welcome your comments.
You will find the latest news by following our tag: RCI Cuts