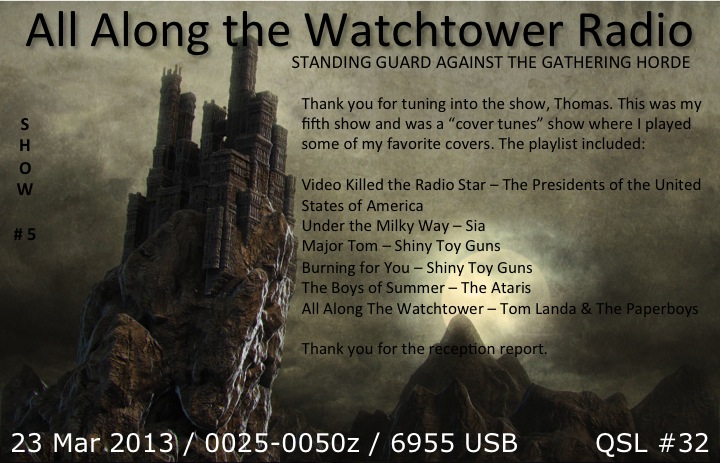 One short pirate broadcast I caught last night was All Along The Watchtower Radio.
AATW Radio's USB signal on 6.955 MHz started around 00:24 UTC (23 March 2013).
The (robo voice) host, Alex Jobs, played a great mix of music starting with a version of Video Killed the Radio Star by The Presidents of the United States of America. It actually sounded pretty good in upper side band!
Hear for yourself! Click here to download the MP3 recording of the full broadcast, or simply listen via the embedded player below: