SWLing Post reader, Phil, noticed the unidentified radio from this post as the Digitech Audio AR1945.
He comments:
This radio has been released in Australia via the Jaycar Electronics Stores as the Digitech Audio AR 1945. It has all the hallmarks of Redsun radios.

I bought one and overall the performance is very good on MW and SW, FM is ok and AIR band isn't too bad. The big drawback is the SSB. It is dreadful, by far the worst SSB demodulation I have ever come across in a radio. This needs to be addressed and once done so, will be a good receiver.

Pity it doesn't have Synchronous detection as, if you look at the display carefully, provision has been made for this feature. I wonder how it can be activated? I would appreciate any comments on a fix for the SSB
Phil, thanks so much for the mini review. Here's a link to the AR1945 on Jaycar's website: http://www.jaycar.com.au/productView.asp?ID=AR1945
Has anyone found a mod to activate a potentially dormant sync detector or to improve SSB demodulation? Please comment.
I've posted various views of the Digitech AR1945 below, along with this full description from Jaycar's website: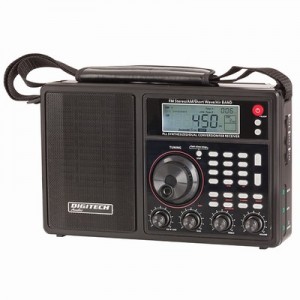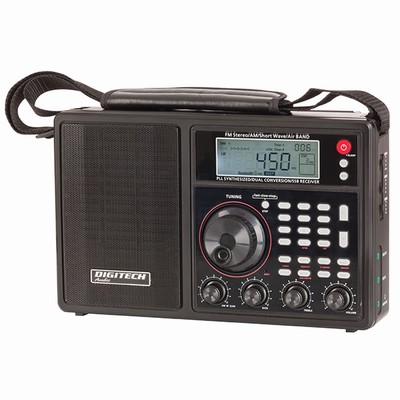 "Ideal for a novice ham radio licensor, keen fisherman or even just the outdoors type, this radio has everything you will ever need in a radio with the added function of single-sideband modulation (SSB). SSB is used to obtain current weather reports, so it is perfect to take to sea to avoid changing weather conditions. However with great FM and AM coverage and battery operation it is also perfect for camping, BBQs and thanks to its world/local time selection clock and alarm, it can even be used as an alarm clock! Additional features include auto tuning saving, 500 memories and keypad direct entry. This is certainly a radio of many uses! Power options are 6 x AA (not included) used with supplied 6 x D size battery adaptors, 6 x D batteries (not included) or the supplied 9V PSU. Supplied with a carry strap."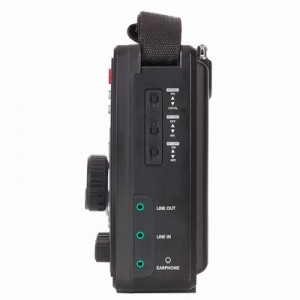 • FM: 87.5-108.0MHz
• MW(AM): 522-1620kHz (9kHz); 530-1710kHz (10kHz)
• AIR: 118-137MHz
• SW: 1,711-29,999kHz
• LW: 144-450 kHz
Features:
• Large back lit LCD 
• RF gain control 
• Bass & treble controls
• Key lock
• IF output 
• Line in and out 
• Earphone socket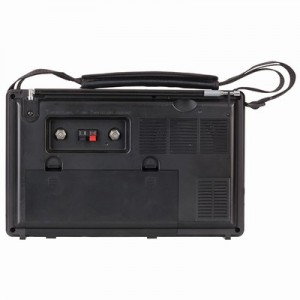 • Speaker 5W/4 ohms
• Local/DX antenna switch
• External antenna connection 
• Internal full range speaker 
• Mains or battery operated 
• Dimensions: 310(W) x 195(H) x 100(D)mm
Of course, this radio is most likely available in other parts of the world under different brand names. Let us know if you've seen it.