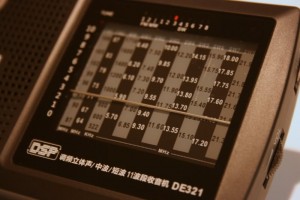 I'm not surprised to find that North Korean families hide shortwave radios. After all, if it's well hidden, and listened to privately, there is no way the government can monitor what is heard on shortwave, nor trace it back to the family listening. This is what separates radio from the Internet and mobile devices:
(Source: New Focus International)
Many North Korean families keep a secret item at home, whose discovery may lead to harsh punishment. Away from prying eyes and in the privacy of their homes, North Koreans enjoy using items forbidden by the state, according to North Koreans who have recently escaped from the country.

"In every North Korean home, there is at least one secret item" says Jung Young-chul* (age 34), who left Korea in 2012. He had a short-wave radio in the house and the family would secretly listen to South Korean broadcasts. To avoid being caught, they kept the radio hidden under a container for keeping rice.

They were not the only ones with a hidden radio. Jung explains, "Once, a friend described a story that I had heard the night before while listening to a South Korean broadcast. I brought it up with him one night in drink, and he confided that his family too had a radio. We laughed about it together."
If you want to hear North Korean propaganda on shortwave radio (via the Voice of Korea), check here for the latest schedule or even listen to this recent recording.
This post tagged in the category: Why shortwave radio?