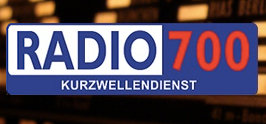 Many thanks to SWLing Post reader, Knut, who recently informed me that the German language services of Radio Slovakia International, Radio Prague, Radio Ukraine International and the Polish Radio External Service are being relayed on shortwave radio, via Radio 700 in Euskirchen, Germany.
All broadcasts are on 3985 kHz and are transmitted daily (with 1 kW), beginning at 19:30 UTC.
At one thousands watts, on 3,985 kHz, this will be challenging DX outside of Europe. Still, I love the fact that independent broadcasters (like Radio 700, WRMI, WBCQ, etc.) make shortwave broadcasting affordable for many of these international broadcasters.
Knut originally learned about these relays through the German radio blog, DX Aktuell.
Check out Radio 700's full broadcast schedule by clicking here.