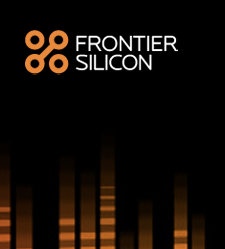 The London-based digital solutions company, Frontier Silicon, has announced a new DSP radio chip that offers a wide array of available modes and is even DRM ready.
I have seen no specifications for this chip yet, and do not know if it covers the shortwave radio spectrum.
Still, this might be the perfect chip to allow radio manufactures to design an inexpensive, fully digital product in countries where digital platforms are gaining strength (anywhere from the UK to India, for example).
Many thanks to Rob De Santos for apprising me of this. I'll post the specifications when they become available. Read the full press release below:
---
(Source: Frontier Silicon Press Release)
Chorus 4 a single-chip solution, integrating four previously separate chips
London, 17th December 2013
Frontier Silicon announces details of Chorus 4, its next generation digital radio chip. Chorus 4 is a single-chip solution, which integrates four previously separate chips to deliver significant cost and energy consumption savings.
Chorus 4 is the fourth generation chip from Frontier Silicon. The chip is designed to encourage the continued advance of digital radio around the world by supporting all major global digital radio standards. Chorus 4 provides solutions for multiple devices, including consumer radios, the automotive aftermarket and, for the first time, smartphones and tablets. The company's previous solutions have already powered over 20 million digital radios worldwide.
The key features and benefits of Chorus 4 are:
Low cost, single chip solution: integration of RF front-end, baseband, application processor and DAC ("four chips in one") delivers significant cost savings which enable high quality, entry-level price point digital radios
Ultra-low power consumption – one month's listening for 5-6 hours a day on a portable radio with four D cell batteries (comparable to FM performance)
Multiple solutions for portable and table-top radios, smart-device docks, wireless speakers, hand-held receivers, sound-bars and audio systems
Automotive aftermarket – solutions for head units, integrated convertors and low cost adapters
Smart devices – enables digital radio solutions for mobile phones and tablets
Bluetooth connectivity – connecting smart devices and digital radios to enable hybrid radio (with interactivity and additional content delivered via IP), music streaming and remote control
Integrated service guides – new software will enable listeners to select stations from a single list of digital and analogue stations regardless of platform
Multiple radio standards – including support for AM, FM, DAB, DAB+, HD Radio and DRM
Digital Tick compliant – Chorus 4 solutions meet all technology requirements of the UK minimum specifications for both domestic and automotive digital radio devices.
Frontier Silicon CEO, Anthony Sethill, said
"Chorus 4 represents a step change for the digital radio market. After ten years of development on this and previous solutions, we now have our fourth generation chip – an integrated, single chip offering enhanced functionality, lower cost and significantly greater energy efficiency. Chorus 4 will power multiple devices, including low cost automotive adapters and devices with Bluetooth connectivity. For the first time, digital radio in mass deployment smartphones will become a viable proposition. As a multi-standard chip, Chorus 4 will address emerging opportunities around the world. I look forward to working closely with broadcasters, transmission operators and device manufacturing partners to address these exciting opportunities."
About Frontier Silicon Limited
Frontier Silicon is the world's leading supplier of integrated circuits and modules for digital radio and connected audio products. Frontier Silicon is part of the Toumaz Group, a pioneer in low-power wireless semiconductor and software technologies for the consumer audio and wireless healthcare markets.
The group is headquartered in London, England, with design centres in Oxford, Cambridge, Hong Kong and Romania. The company also has sales and technical support teams in Hong Kong, China and Japan.
Frontier Silicon's audio products offer solutions for DAB/DAB+, Internet radio and connected audio – from silicon through software to production-ready platform designs.
Customers supplied by Frontier Silicon include Argon, Bang & Olufsen, Bose, Bush, Denon, Dual, Geneva, Goodmans, Grundig, Hama, harman/kardon, Hitachi, JVC, Magic Box, NAD, Onkyo, Panasonic, Philips, Pinell, Pioneer, Pure, Revo, Roberts, Ruark Audio, Sangean, Sanyo, Sharp, Sony, TEAC, TechniSat, Tivoli Audio and Yamaha.
Frontier Silicon is a trademark or registered trademark of Frontier Silicon Ltd.