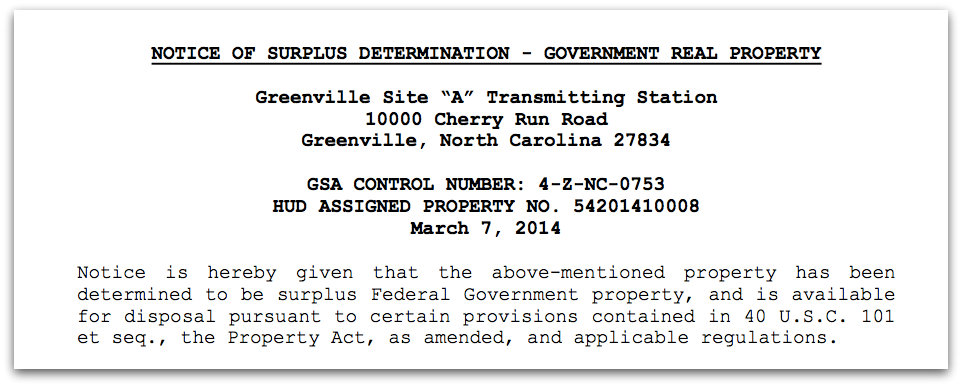 Want to purchase a shortwave transmitter site? VOA Site A ia a mirror image of the Edward R. Murrow Transmitting Station and is being sold as surplus property:
PROPERTY DESCRIPTION: Site "A" Transmitting Station is approximately 2,822 acres with improvements containing 54,318 square feet of rentable area. The main transmitter building was constructed in 1957. In addition to the main building, there are small ancillary buildings on the site, along with 40 transmitter antennas and 160 towers, concrete foundations, asphalt paving, wood distribution poles and fencing on the property.
Click here to download the surplus notice.
Many thanks to Jonathan Marks for the tip!