SWLing Post reader, Anil, comments on Traveling light, SWLing right:
"I would like to suggest another candidate that is really hard to beat and is fantastic value when you buy a used one – The Yaesu FT-817 Low Power Transceiver.

It has outrageously good General Coverage performance and a massive LF – UHF coverage receiver. It has the same paperback footprint as many of the travel radios you review and a built in battery pack albeit a fairly low capacity one.

When it comes to extracting weak signals out of noise and interference it is head and shoulders above the rest with a switchable pre-amp, variable RF gain and attenuator, pass-band tuning, narrow filters etc."
Anil, you're right. The FT-817 is a very compact, full-featured radio and certainly easy to pack.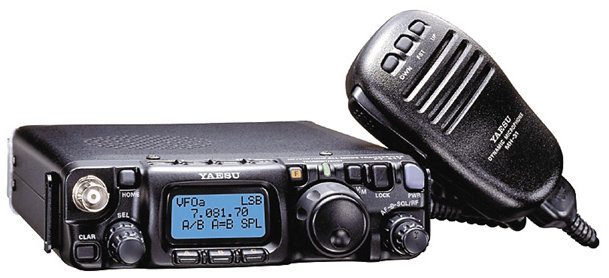 I was an early adopter of the '817, having purchased mine in 2000 or 2001. I was living in the UK at the time and traveled extensively throughout Europe for my employer. I looked to the FT-817 as a means to play ham radio on the go. It easily fit into my carry-on bag at the time.
Like you, I was very pleased with the receiver though I had nothing to compare it to at the time.
I kept the FT-817 for about five years, but eventually sold it. I started using the Elecraft KX1 as its replacement.  I found that, for me, the '817's front face was a little too small and some of the multi-function knobs could be a little frustrating to use while on the air. Those were relatively minor criticisms, though–the '817 continues to have a large fan base and is enjoying very long product life.
Anil, many thanks for sharing your comment!
Click here to check out the Yaesu FT-817 at Universal Radio or click here to search eBay for a used one.