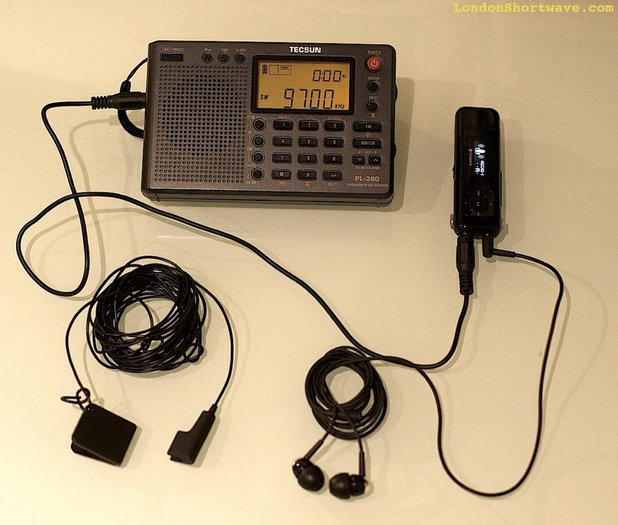 SWLing Post reader, London Shortwave, shared photos of his portable recording kit on Twitter yesterday. It consists of a Tecsun PL-380, Transcend MP330, in ear headphones, and a simple clip-on antenna (supplied with the PL-380). He recorded Radio New Zealand International with this gear.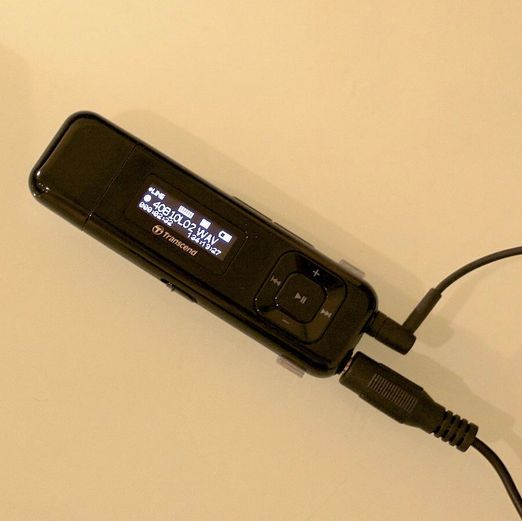 I love the compact form factor of the Transcend MP330–ideal for field recording. I'm curious if there are other high-capacity USB memory/recording sticks on the market.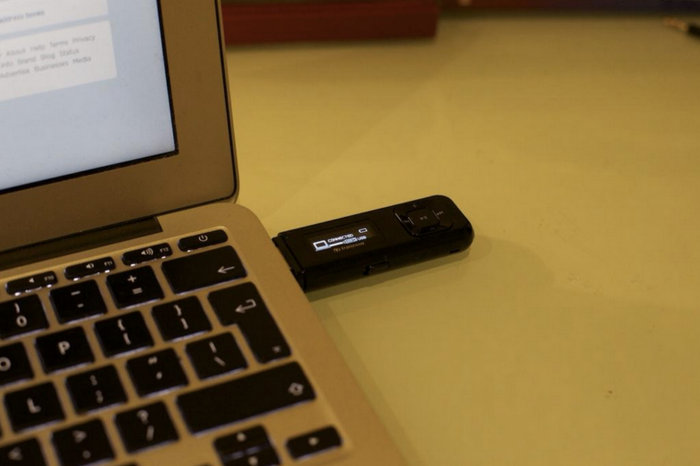 The PL-380 is a superb ultralight radio; my favorite small travel radio, in fact. The PL-380 can be found for about $42 US shipped via Amazon; an impressive value.
Many thanks to London Shortwave for sharing images of his ultralight DXing & recording kit!