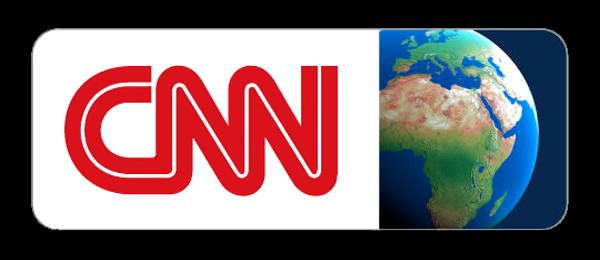 Many thanks to Jonathan Marks who shares this breaking news item via BBC Monitoring:
CNN to stop broadcasting in Russia at end of year

Text of report by Russian state-owned TASS news agency (formerly ITAR-TASS)

Moscow, 10 November. Roskomnadzor [the Russian Federal Service for Supervision in Telecommunications, Information Technology and Mass Communications] has nothing to do with the stopping of broadcasts by the TV news channel CNN International on Russian cable networks, Roskomnadzor spokesman Vadim Ampelonskiy has told TASS.

"You should ask CNN's shareholders about the reasons why the channel is stopping broadcasts," Ampelonskiy said.

A source who is familiar with CNN's business in Russia told TASS that CNN is stopping broadcasts on Russian cable networks for commercial reasons.

CNN is distributed in Russia on the cable and satellite networks of operators of subscription television such as Akado, Vympelkom, NTV and others.

The fact that CNN will stop broadcasting on cable networks in Russia from 31 December 2014 is stated in a letter from Turner Broadcasting System Europe (CNN's owner), a copy of which TASS has. "With this letter we inform you that Turner is stopping the distribution of the CNN International television channel on the territory of the Russian Federation from 31 December 2014," the letter says. The letter does not give the reasons for the decision. Turner Broadcasting System's managing director in the CIS, Tatyana Kalita, declined to comment.

Akado and Vympelkom confirmed to TASS that they had received the letter. "Yes, we received the letter. We hope that next year the channel will broadcast on the territory of Russia again," Vympelkom's press service said.

Source: TASS news agency, Moscow, in Russian 2142 GMT 10 Nov 14
Jonathan also points out this article, which links the cessation of CNN broadcasts to a new law Putin has enacted:
(Source: Advertising Age magazine)
CNN, the cable news channel owned by Time Warner, will stop broadcasting in Russia after a new law was passed that limits foreign ownership in media companies.
Time Warner's Turner Broadcasting division said it hopes to resume broadcasting eventually, according to an e-mailed statement. The move was first reported by Russia's Vedomosti newspaper. CNN's Moscow bureau operations are unaffected, according to the statement.

"Turner International is assessing its distribution options for CNN in Russia in light of recent changes in Russian media legislation," Turner wrote in the statement. "We are bringing our existing distribution relationships to an end while we do that. We hope to re-enter the market in due course, and will notify our partners of any update about resuming these services." 

Last month, President Vladimir Putin signed a law that requires Russian media with foreign owners to reduce non-Russian ownership to 20% by the end of 2016.