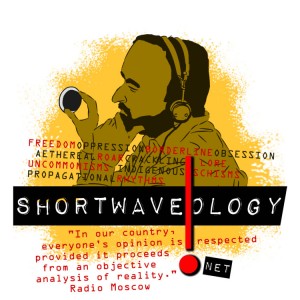 Feeling nostalgic for the Cold War?  David Goren recently posted the following audio mix and description on his excellent website, Shortwaveology.net:
"This mashup of vintage cold war propaganda (mostly) from Radio Moscow's North American Service was made for The Schizophonic Archive, a part of The Bureau of Memories: Archives and Ephemera, an exhibition curated by the anthropological collective Ethnographic Terminalia in December 2014. Thanks to Kim Andrew Elliot, Jack Widner, Marie Lamb, David Bodington, Jeff Place and Smithsonian Folkways for the recordings. Special thanks to Tom Miller and Ethnographic Terminalia."
Readers: There are many more audio goodies at Shortwaveolog.net–go check'em out!