Many thanks to SWLing Post contributor and noted political cartoonist, Carlos Latuff, who shares his radio log art of a recent Voice of Korea broadcast.
Carlos' goal is to vividly illustrate the broadcaster's message in his own unique artistic style and is not a reflection of his own beliefs or those of the SWLing Post. His objective is for his artwork to add historical context and put a visual with the news, reporting, and/or–as is often the case–propaganda:
---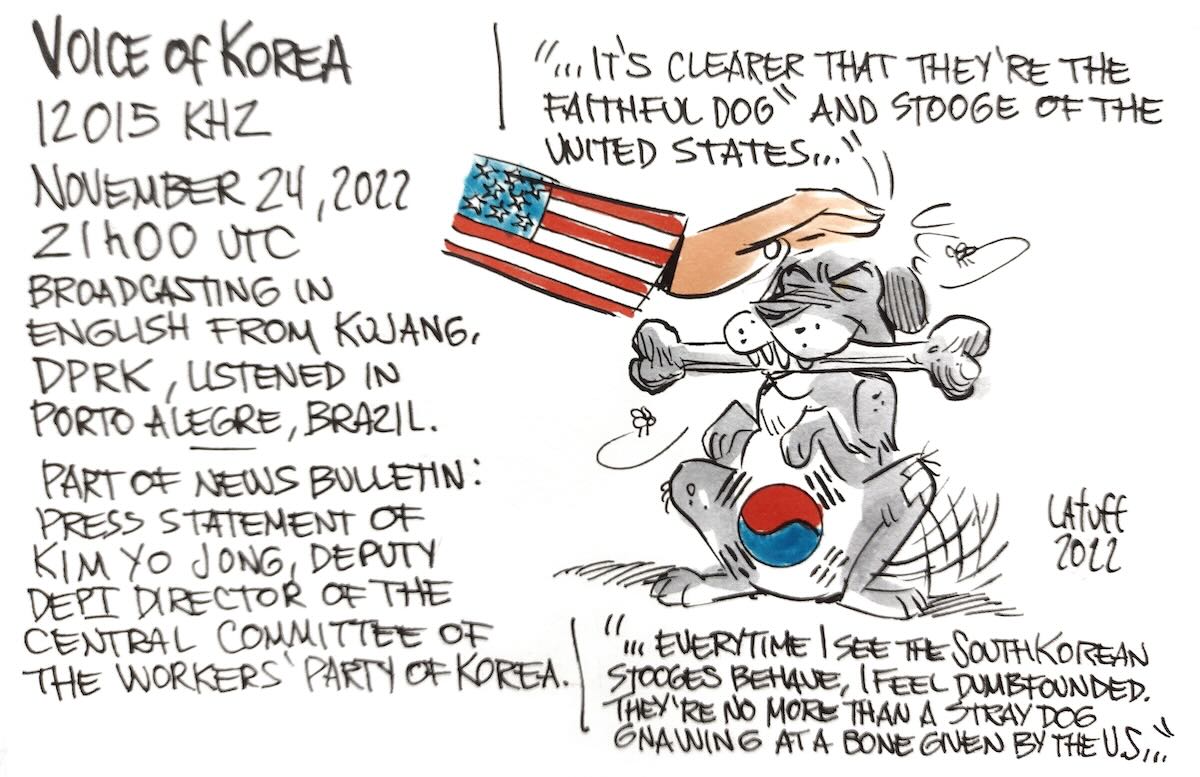 Carlos notes:
Part of Voice of Korea's news bulletin, broadcasted in English from Kujang, DPRK, and listened in Porto Alegre, Brazil. Shortwave frequency of 12015 kHz.
Press statement of Kim Yo Jong, Deputy Department Director of the Central Committee of the Workers' Party of Korea stating, among other things, that "they (South Korea govt) are the 'faithful dog' and stooge of the United States" and "a stray dog gnawing at a bone given by the United States."