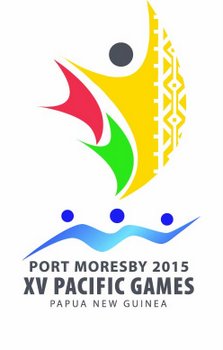 SWLing Post contributor, Rob Wagner, has shared the following update on his blog:
It's quite difficult to hear Papua New Guinea these days now that nearly all their shortwave transmitters have closed and moved to FM. BUT….In the last day or so, PNG's National Broadcasting Corporation has been transmitting on shortwave with two new outlets. NBC is the host broadcaster of the 15th Pacific Games, being held in the capital Port Moresby. The games begins tomorrow July 4 and runs through till July 18. The following schedule was noted from on-air announcements as follows:

6075 kHz – 1900 to 2159 UTC
9860 kHz – 2200 to 0959 UTC
6075 kHz – 1000 to 1400 UTC
12025 kHz – 2200 to 1000 UTC (to Pacific Island communities)
Many thanks for sharing this news, Rob!
Nigel Holmes also sent an update confirming that the transmitter site is Brandon and that the transmitter can run a 20 kW carrier. Nigel notes:
The aerials are HR 2/2/ 6-12 MHz arrays so about -6 dB cf. the arrays at Shepparton.

[…]The broadcasts have a power of 20 kW AM up from 10 kW when the site carried Radio Australia programming.
As of time of posting, I can hear the games here in the eastern US on 6,075 kHz, but the signal is very weak and the propagation window will close soon. I will also listen on 12,025 and 9,860 kHz.