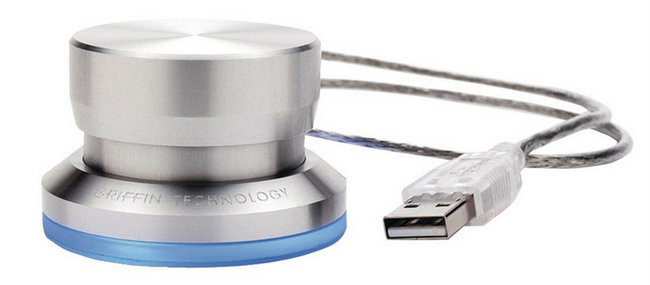 A few weeks ago, I attended the WCARS hamfest in near Waynesville, North Carolina. I walked out of that hamfest carrying way more goods than I had intended to purchase (more on that in a future post–!).
One of the best bargains I found was a Griffin Technology NA16029 PowerMate USB Multimedia Controller. The seller is a friend; he was trying (and succeeding) to push off a lot of his gear on me. We were actually in reverse price negotiations at one point–as he kept discounting prices, I was trying to raise them.
Knowing I'm an avid SDR guy, he insisted I give this Griffin Powermate controller a go.  I purchased it for $5 after I believe he had offered it for free (yes, the results of reverse negotiations).
I took the controller home assuming it would be cumbersome to interface with my SDRs–what a poor assumption I had made! It was a breeze: simply install the driver, and launch its associated application. The software makes it very easy to associate PowerMate controller actions with keystrokes and other PC functions.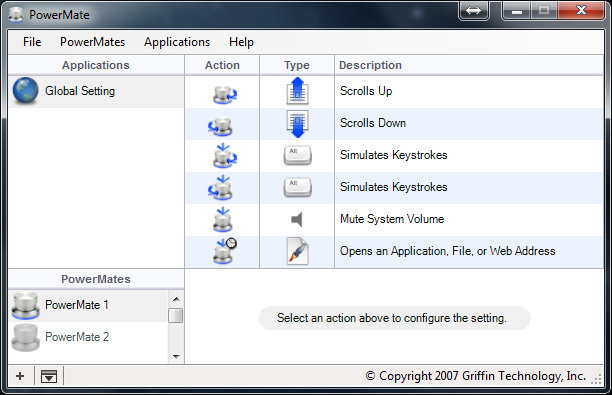 There are a surprising amount of functions this simple knob performs:
Rotate clockwise and counter clockwise
Press down and rotate clockwise and counter clockwise
Press down once
Press down and hold
I set up the PowerMate to control my WinRadio Excalibur as follows:
Press and hold launches the WinRadio Excalibur application
Rotating the knob tunes up and down
Pressing down and rotating increases and decreases bandwidth
Pressing once toggles the volume mute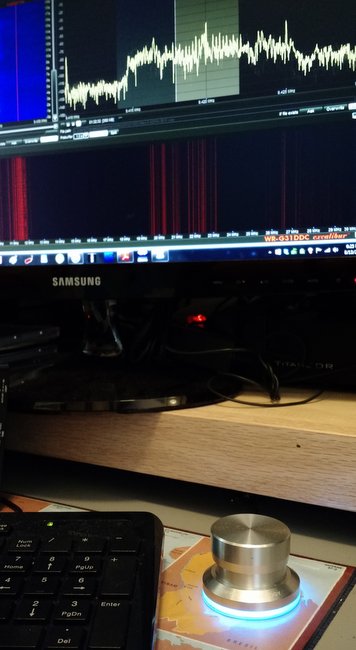 The PowerMate is a brilliant piece of kit!
It has enhanced my user experience with the Excalibur. Soon, I'll set it up to work with my Elad FDM-S2, and SDRplay RSP.
The PowerMate software allows you to set up multiple configurations, so it's easy to call up a configuration based on the SDR being used (since mine have unique hotkeys).
The good news is a new PowerMate is only about $32 via Amazon.com.
I'm quite tempted, in fact, to buy a second unit to use with my laptop and to serve as a spare.
While looking up PowerMate pricing, I noticed more complex multimedia controllers on Amazon; I'm curious if any Post readers have experience with other models.
Seems to be a very affordable way to enhance your SDR user experience.
Click here to view the PowerMate on Amazon: http://amzn.to/1MmyxkC