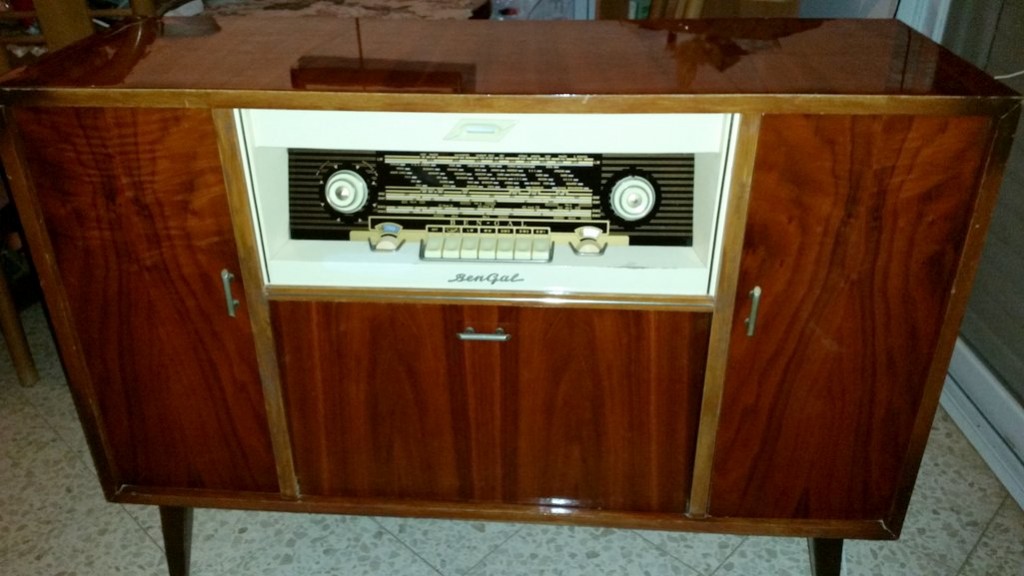 Many thanks to SWLing Post contributor, Moshe, who writes:
About 2 weeks ago, a very good friend called me and exclaimed, "you just have to see this radio…I'm keeping it for you!"–so, I drove to his aunt's house and saw this beauty.

After hauling the radio to my place, I started to check it out, to see what would be needed for restoration; it was working, with bad contacts, poor frequency response and low output.

I took hi-res pictures of this radio, some during restoration. Now the radio sounds great. It has been recapped, a couple of bad resistors and bad wires replaced, contacts have been cleaned, and some good cleaning for the chassis as well.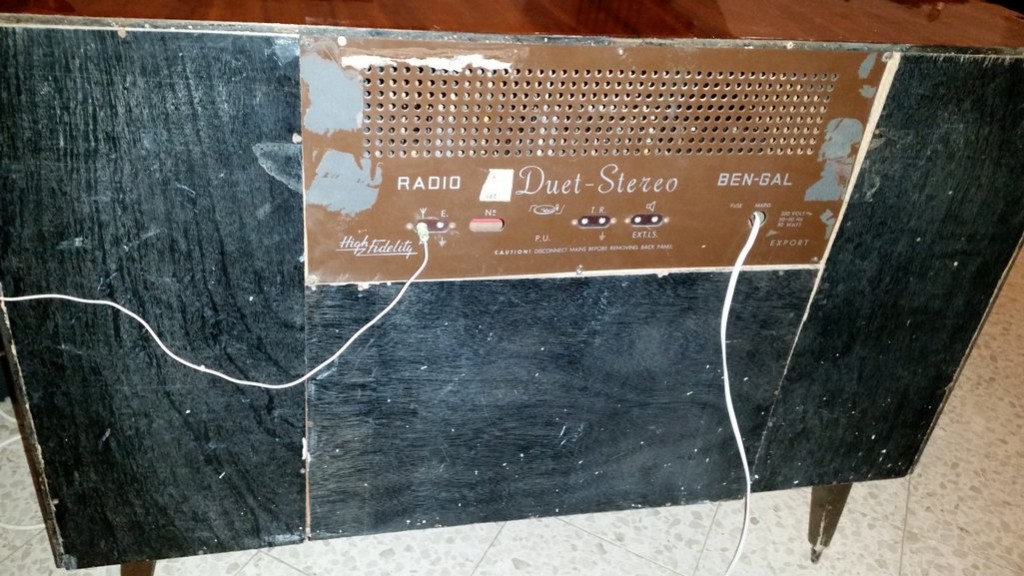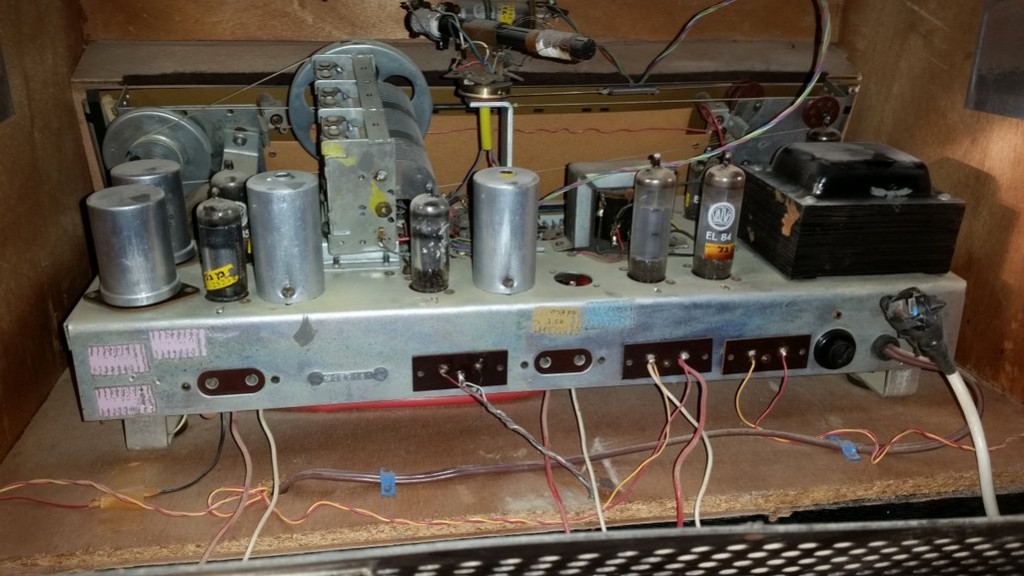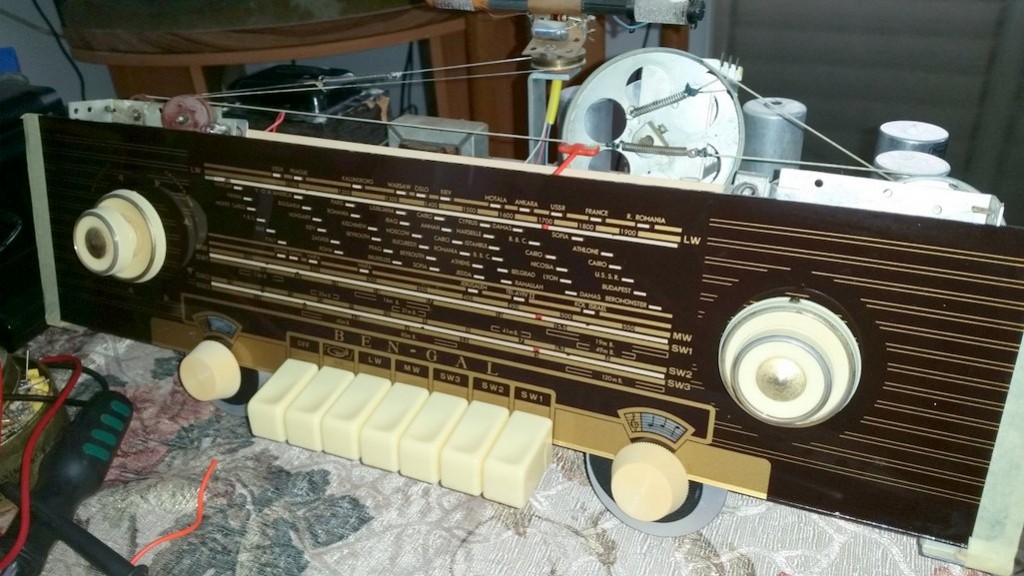 As I wanted to keep the original appearance of the chassis, I kept the original filter capacitors on board, but disconnected them from the circuit, added terminal strips and new capacitors from underneath.
The radio uses an EF85 tube as the RF stage. With the addition of a grounding connection and random wire antenna, it's very sensitive on shortwave.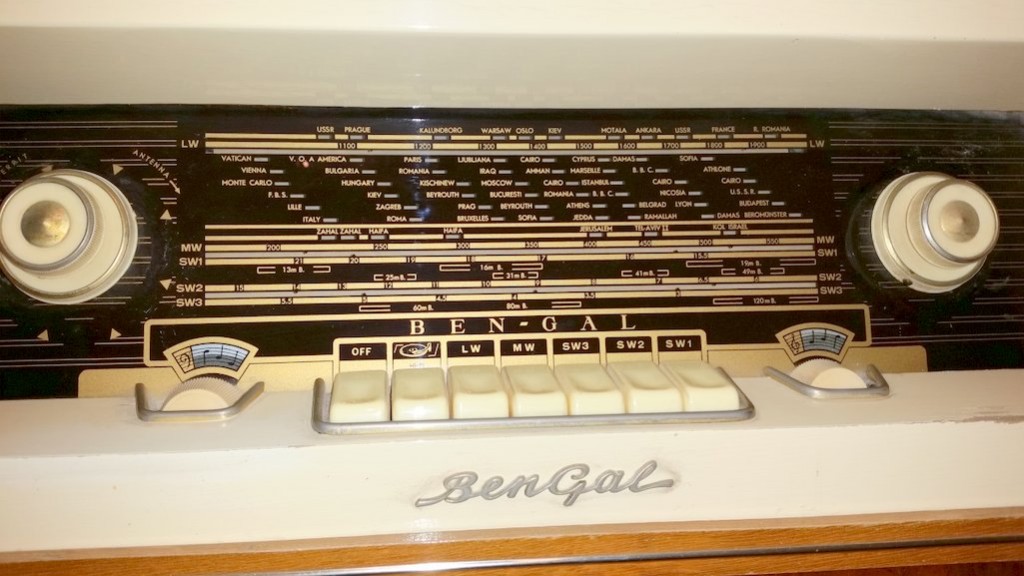 About the Ben-Gal Duet-Stereo:

It was made in Israel by Ben-Gal, a label inside shows it was made at 12th of December, 1965.

It is a console model with record player. As the model name suggests, the amplifier and record player are stereo (though the tuner is not…).

The radio has longwave (marked in meters), mediumwave (marked in meters) and 3 shortwave bands (with megacycle and meter band marks).

The shortwave bands overlaps with each other, so cover is continuous:

SW3 2.3MHz to 6MHz,
SW2 5.5MHz to 15.5MHz,
and SW1 14.5MHz to 23MHz.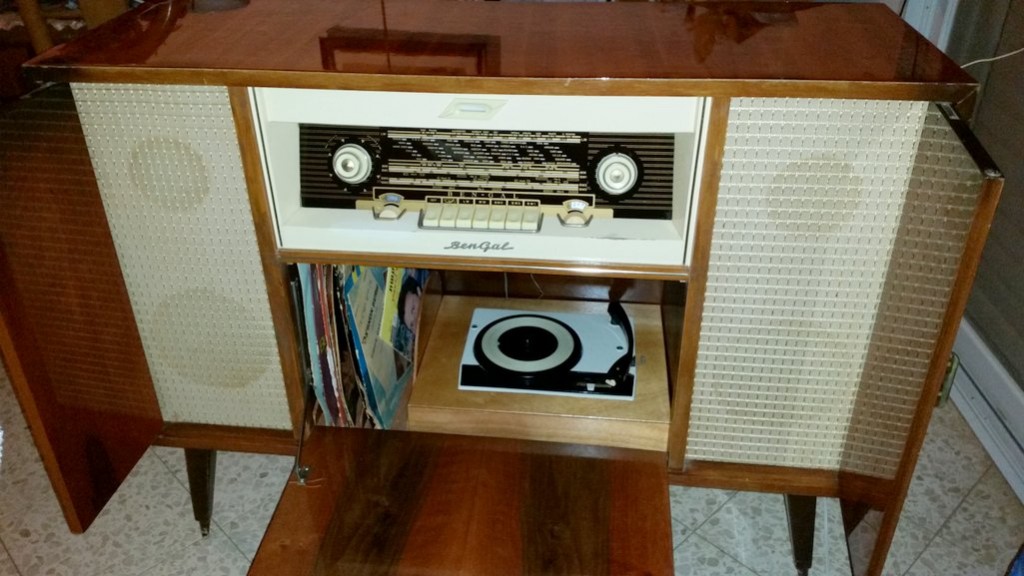 Many thanks, Moshe, for sharing photos and this description of this beautiful Ben-Gal Duet-Stereo. I bet the audio fidelity is amazing. My father has a 1960's console–with a similar configuration–made by Admiral, though it was limited to mediumwave and FM reception. Some day, I will try to restore it to its former glory!
Thanks for the inspiration, Moshe!