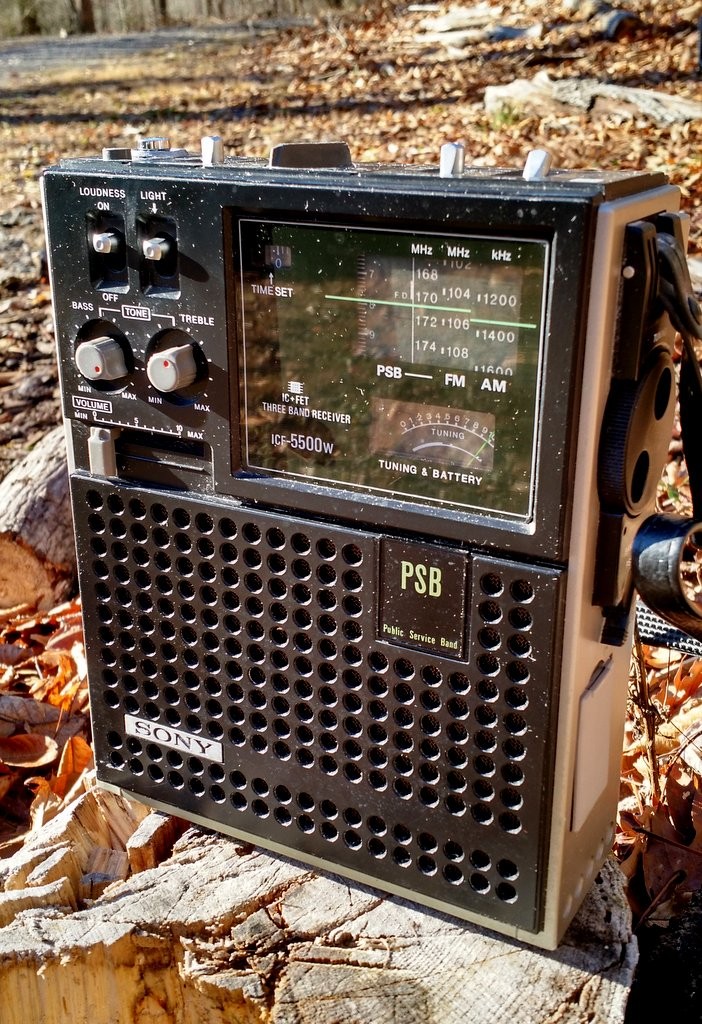 Friday, I brought home an untested, slightly grimy, Sony ICF-5500W. I purchased it through Goodwill for $20.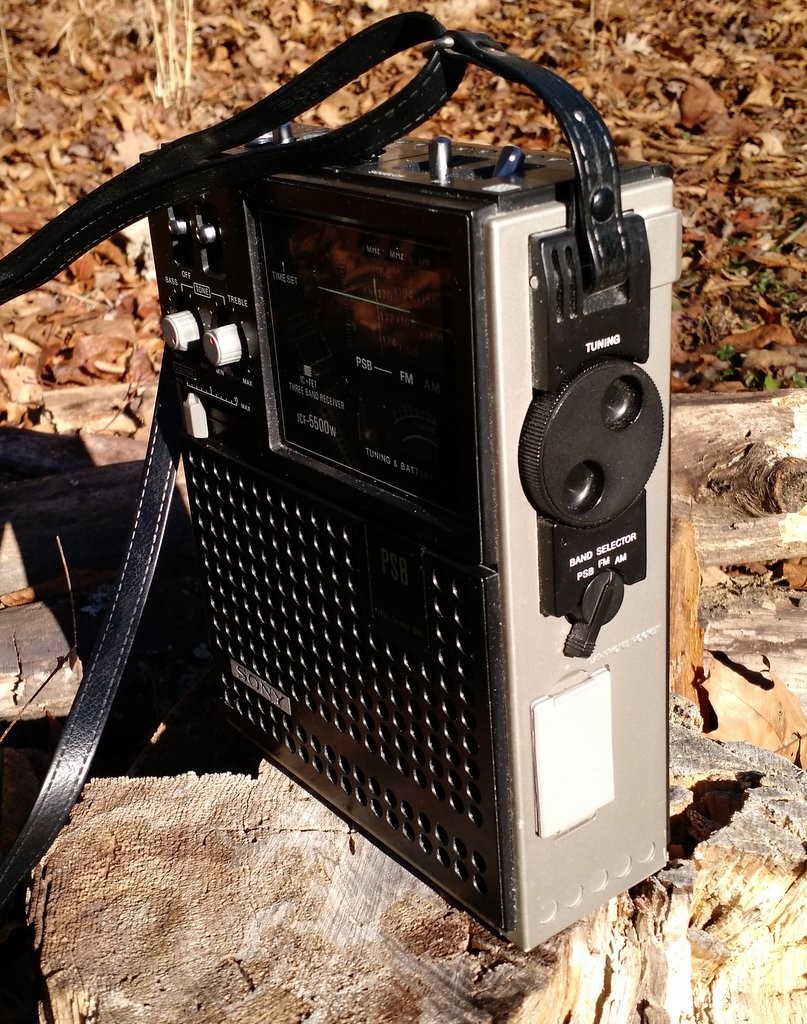 I crossed my fingers as I put three C cells in the radio and turned it on. Fortunately, I was rewarded with brilliant audio. I tuned the '5500W on AM/mediumwave and heard CFZM,  500 miles to my north, and Radio Reloj, 860 miles to my south. A quick scan on the FM dial revealed that I could also hear all of my local benchmarks. Whew!
Other than the dial needing a little calibration, and DeOxit on a few pots, it's in excellent mechanical shape.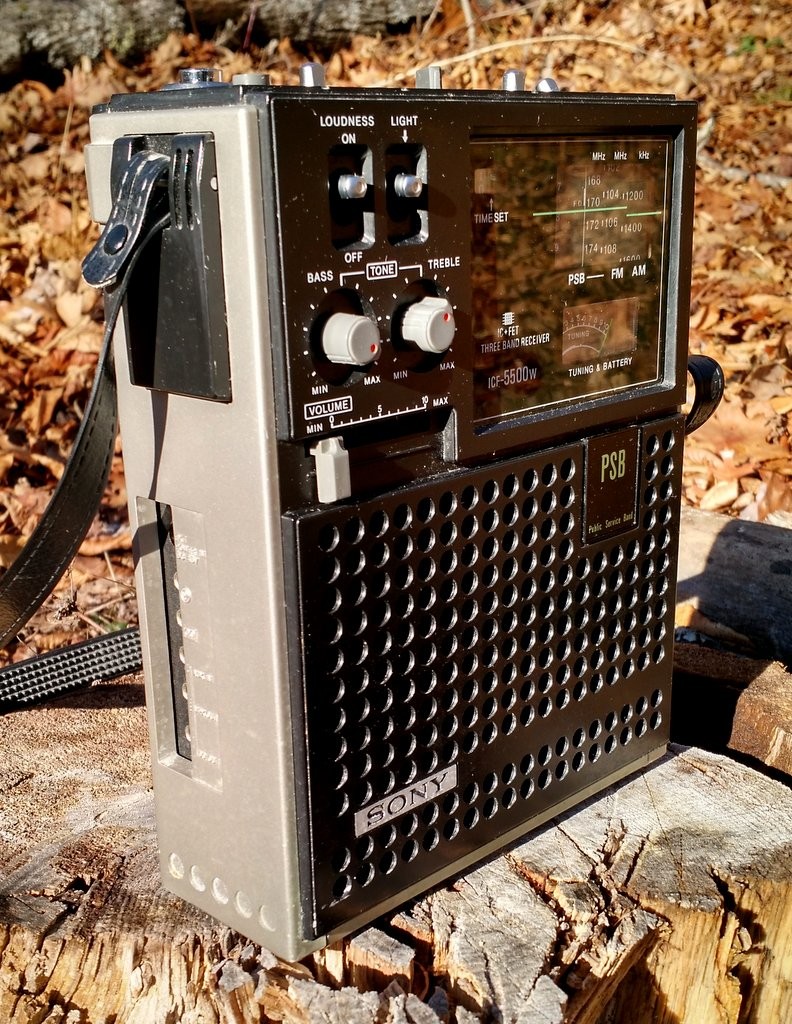 I started cleaning the radio last night using Q-tip cotton swabs and a vinegar/water solution.
I'd like to restore the hard plastic chassis' original shine, though.
I was tempted to reach for some Armor All, but stopped myself short. I know it would give the ICF-5500W a nice shine, but would it cause any long-term damage to the black plastic or clear dial cover?
I know there are vintage radio restorers among the SWLing Post readership. Can someone offer advice on what's the best product to use (or not use!) on my ICF-5500W?
If you have experience, please comment!