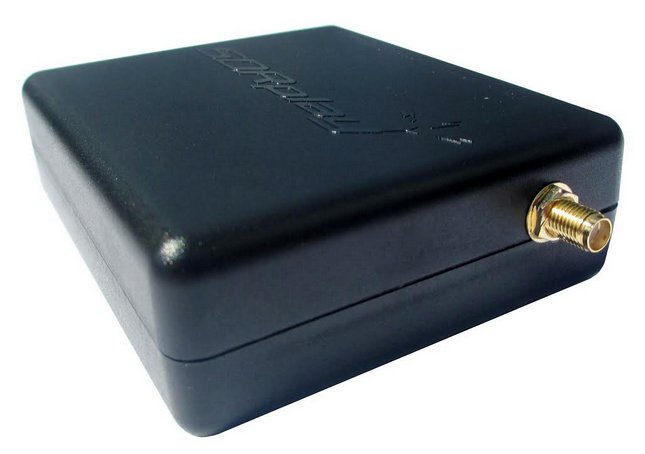 In this post, I will show you how to use an SDR as a panadapter for a commercial communications receiver. I'm using an Icom R72 and a SDRPlay RSP, but you can do it with nearly all receivers and SDRs.
The Icom R72 is a double conversion HF (0-30 MHz) communications receiver.
A panadapter lets you see the spectrum of your receiver (it gives you a broader, higher-level picture of what's around your tuned frequency). After using it, you'll wonder how you've been using your receiver without a spectrum display! 🙂
Almost all the radios we use are of superhetrodyne type. To connect a SDR to the radio, you should first find its 1st IF mixer output (if it has more than one Intermediate Frequency stage).
To find it, the best way is to consult the service manual. The first IF of Icom R72 is 70.4500 MHz, so we can use RTL-SDR dongles too.
Here's a part of R72's schematics, extracted from its service manual: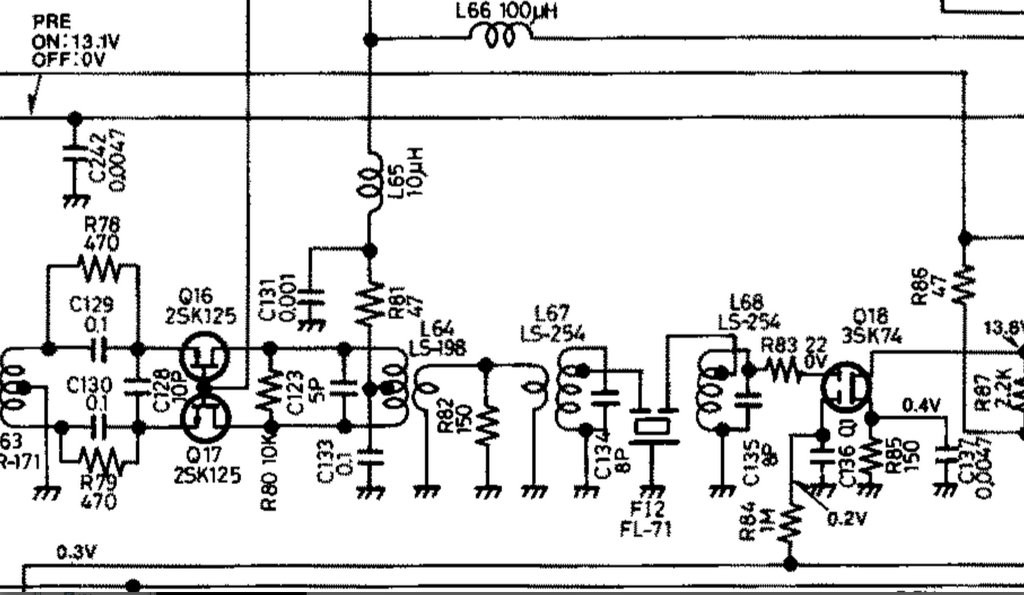 Look at the R82 resistor; it's located at the output of first IF stage, so I soldered a connector to its pins (its other pin is connected to the ground)
Between the R82 resistor and the output, we've added a series 470-ohm resistor (to prevent loading the IF stage)
The other side of this connector is connected to the antenna input of my SDRPlay RSP.
Now I can view my spectrum on a PC.
Here's a screenshot of CubicSDR on Mac OS X (you can use other apps like HDSDR, SDR Console, etc.):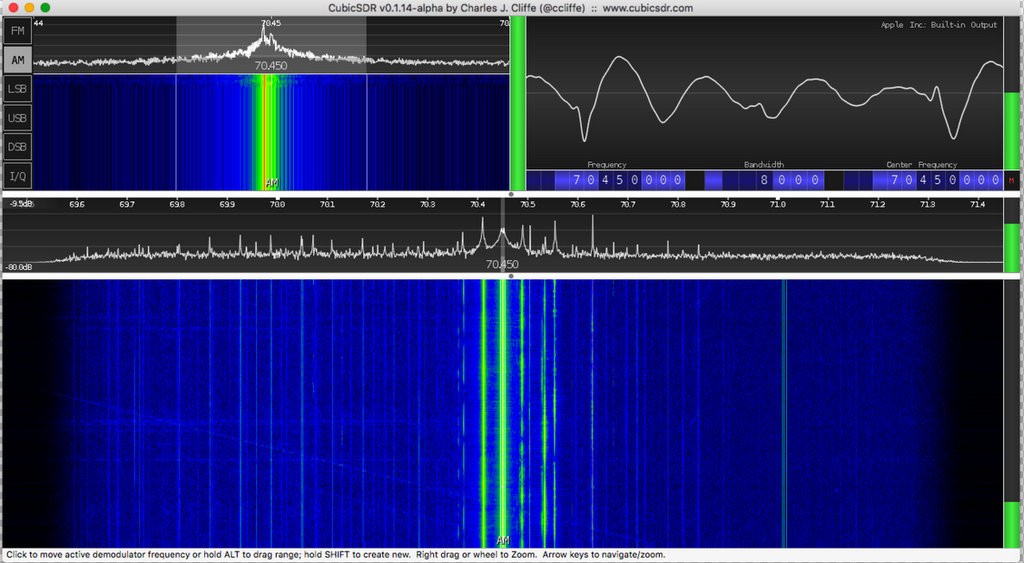 Although this post was about the SDRPlay RSP and Icom R72, this procedure can be done for almost any combination of receivers and SDRs provided that your SDR covers the frequency of first IF stage.
Also, don't forget that you should tune the SDR to the frequency of IF–in this case: 70.4500 MHz.
Mehdi Asgari, the author of this post, is a regular contributor to the SWLing Post. Mehdi lives in Tehran and is an active member of the EP2C amateur radio club.