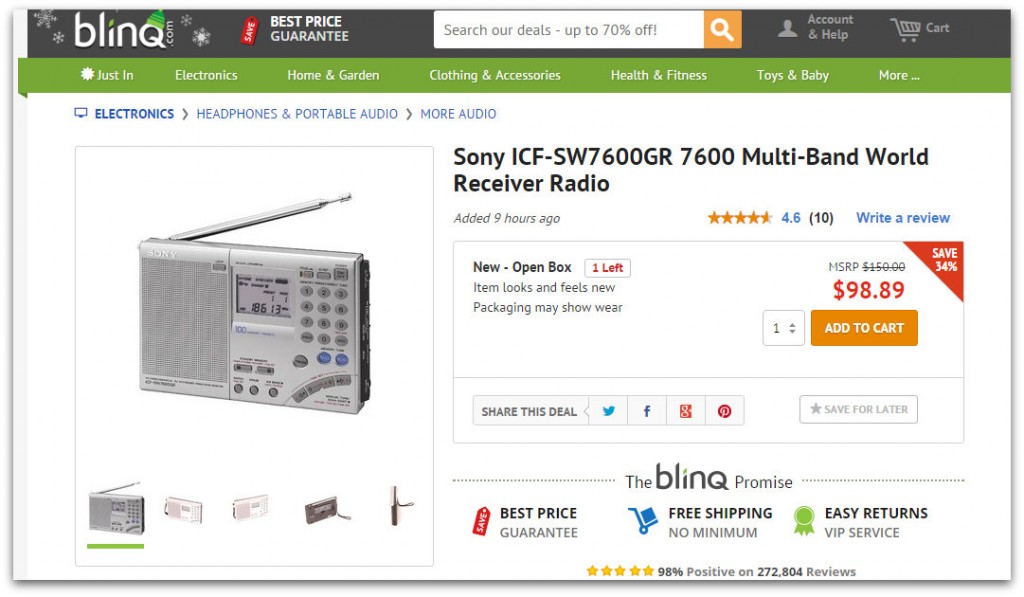 Blinq.com has another "open box" deal on the Sony ICF-SW7600GR.
As I mentioned last time one of these surfaced on Blinq, this is a great deal for an excellent radio.
Actually, if you're clever (!) you can buy this '7600GR for $89.90 shipped…
If you've never visited Blinq.com, or if you open their website in a private/incognito window, Blinq will typically pop up a window offering 10% off for new shoppers as long as you subscribe to their newsletter. You then receive a coupon code via email you can use with the first order.
Click here to view the open box Sony ICF-SW7600GR on Blinq.com.