Many thanks to Bill Tilford,who updates us on some of his upcoming Isle of Music broadcasts: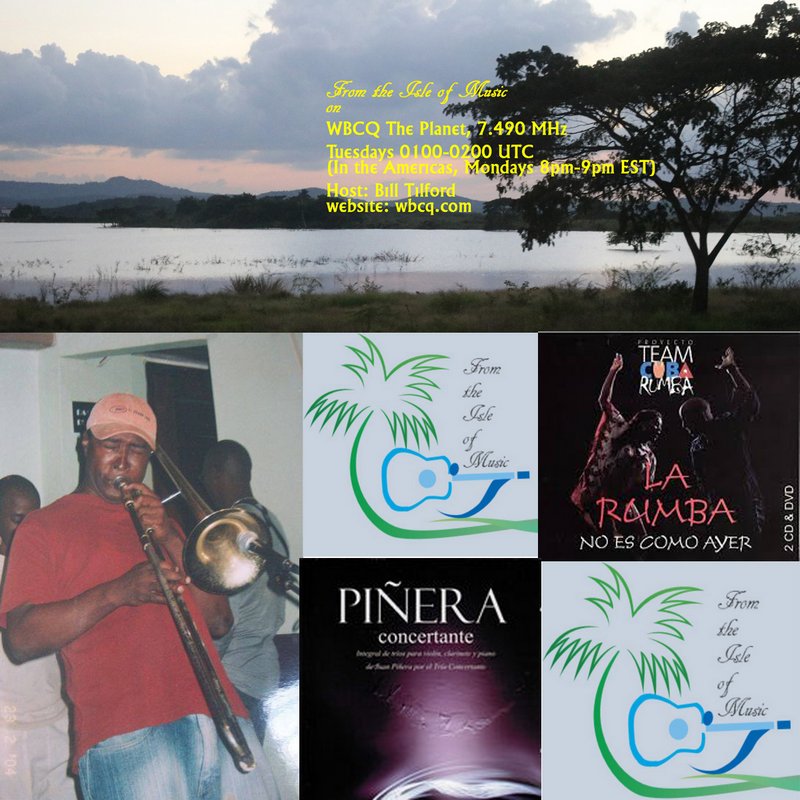 Greetings. Update for From the Isle of Music on WBCQ, 7490 KHz, 0100-0200 Tuesdays (Monday nights 8-9pm [EST] in the Americas)
The next few weeks of From the Isle of Music will feature, in addition to an eclectic selection of music from Cuba:
Feb 29: Special Guest is Juan Carlos Marín, on of Cuba's best Jazz saxophonists
March 7: Special Guest is Ethiel Failde, director of Orquesta Miguel Failde, which preserves the Danzon, one of Cuba's most important popular musical genres (it helped give birth to the Mambo and influenced North American Jazz)
March 14: Special Guest is Leo Garcia, leader of the group Timbalive, which plays Timba, one of Cuba's best genres of modern dance music. Timbalive is based in Miami but regularly works with musicians on the island in its recordings.
A graphic for our Feb 29 show is attached…..
Thanks for all you do for radio……
And many thanks to you, Bill, for broadcasting the excellent tunes!