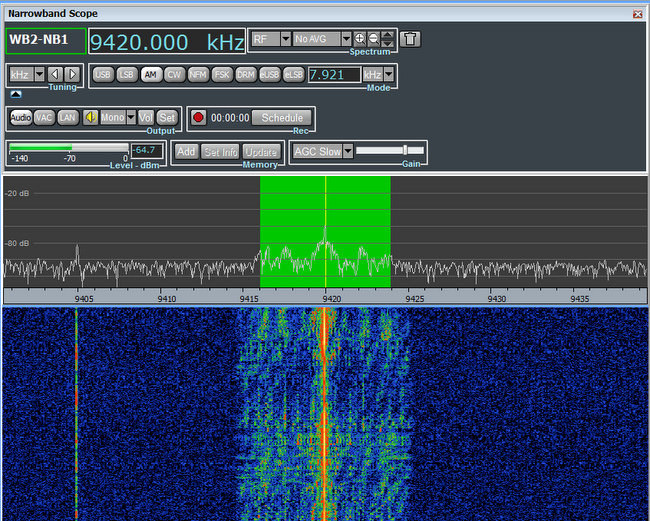 Last year, I reviewed the TitanSDR Pro by the Italian manufacturer, Enablia,. I was very impressed with not only this receiver's performance, but also its accompanying application's user interface. I also noted in the review that the TitanSDR is pricier than many other benchmark SDRs on the market ($1380-1970 EUR) but it is, after all, essentially a military-grade SDR that has been ported to the enthusiast/ham radio market.
I've been using and testing updates to theTitanSDR Pro for a year now, and I continue to be just as impressed with this receiver––and, especially, with the company who manufactures it, Enablia.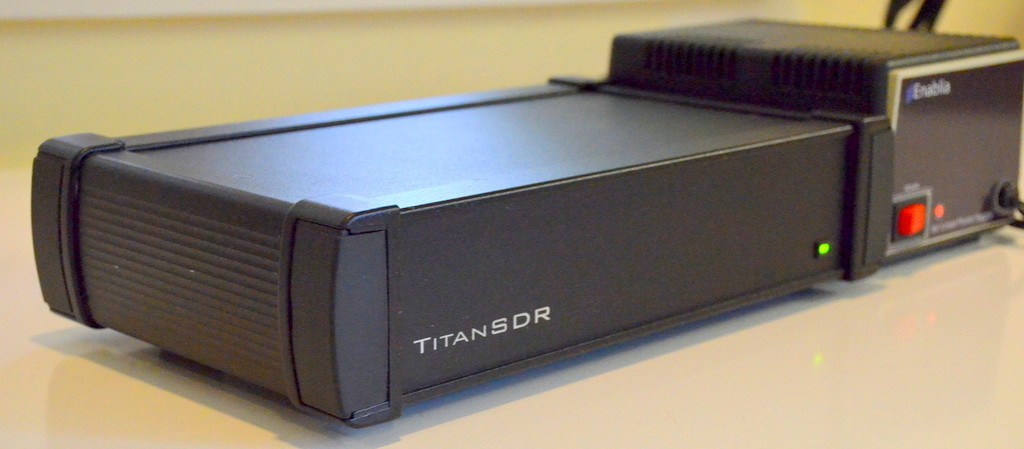 I wondered at the time of my initial review how supportive Enablia might turn out to be; I knew time would tell.  Since my original review last year, Enablia has been regularly updating the TitanSDR application, adding many features requested by its users.  This shows a remarkable degree of responsiveness, and I now feel safe to say that that Enablia is an exceptional manufacturer with an exceptional product.
Only recently, I received an update which added two notch filters per narrowband channel, memories that retain AGC and notch filters settings, and sessions that retain AGC settings. I understand Enablia is also preparing updates that improve upon memory management, user interface, audio defaults, as well as offering a few tweaks to the existing feature set.
Overall, Enablia developers are certainly making this signal intelligence SDR cater to the ham radio and enthusiast market even better than before.
Though I use a number of SDRs, I reach for the TitanSDR any time there are multiple-band openings since it can record spectrum and audio across the entire LW/MW/SW landscape. Unlike my other SDRs, it's not limited to an (already generous)  2-6 MHz recording/listening window.
For example, on Thursday night I had a lot on my listening/recording plate as there were a number of band openings. I had the TitanSDR tuned to:
the 31 meter band,
the 20 meter ham radio band,
the 49 meter band (specifically monitoring South American stations), and even
the mediumwave band.
The TitanSDR was recording spectrum on the 49 meter band while I made this AF recording of the Voice of Greece on the 31 meter band (9420 kHz, starting around 00:26 UTC on April 8, 2016):
Surprisingly, all of this recording wasn't taxing my PC, nor the TitanSDR.
The TitanSDR application is highly stable and uses resources efficiently. Indeed, in the past year, to my knowledge the TitanSDR application hasn't crashed even once, despite my rigorous demands of it. Since it runs nearly 24/7 in my shack, on a four-year old PC (third generation i5 Win 7), that's saying a lot.
SWLing Post reader, Tony Roper, is also a heavy TitanSDR user and recently posted this 30+ minute video demonstrating some of the TitanSDR's new features. Note that his screen capture software produced fairly low audio, so you'll need to turn up the volume to hear his commentary:
Click here to view on YouTube.
In short, I stand by my conclusions drawn last year in my TitanSDR review:  although pricey compared to the competition, for those who can afford the price tag, the TitanSDR is a worthy hard-core DX machine that is especially useful to need a receiver with a bullet-proof front end, to weak-signal DXers, and to radio archivists like yours truly.