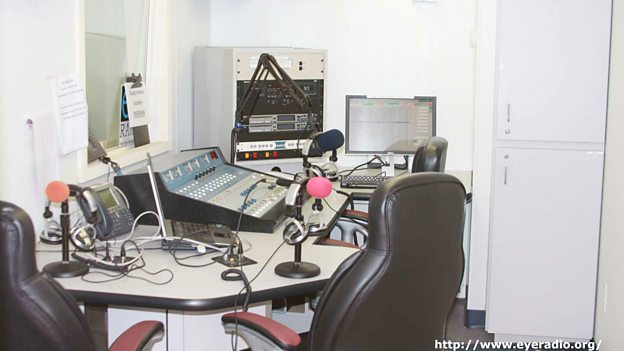 You might recall a post from Robert Gulley earlier this week about Eye Radio. Many thanks to SWLing Post contributor, Andrea Borgnino who shares a link to the following article from the BBC about Eye Radio's broadcasts over shortwave:
(Source: BBC)
A radio station in South Sudan is using older, but tried and tested technology to reach new audiences.
Radio is a crucial medium in South Sudan, where illiteracy is high and many areas lack an electricity supply.
But many people living in remote villages are out of range of existing FM and mediumwave (AM) broadcasts.
Huge distances
To reach these potential listeners, Eye Radio, which is based in the capital Juba and can be heard in regional capitals, has just started broadcasting on shortwave.
The new service covers "the whole of South Sudan, including remote areas in which communities are not able to access FM radio", says Eye Media head Stephen Omiri.
[…]The station is thought to be renting airtime on a transmitter based outside South Sudan.
Funding for the shortwave service comes from USAID, the international development arm of the US government.
[…]Eye Radio broadcasts in English, standard Arabic, and local languages Dinka, Nuer, Juba Arabic, Bari, Shilluk, Zande and Moro.
The shortwave broadcasts are on the air from 7-8 a.m. local time on 11730 kHz, and 7-8 p.m. on 17730 kHz.
Another station using shortwave to reach South Sudan is Radio Tamazuj, which is based in the Netherlands.
Click here to read the full article at the BBC Monitoring website.