Many thanks to SWLing Post contributor, Paul Walker, who writes:
My listening post as it stands now

Time: 1600-1700 UTC
Location: Galena, Alaska (Rural central interior, halfway between
Nome & Fairbanks)
Equipment:Tecsun PL880, 225 foot long wire oriented north south and 225 foot long wire oriented east west, EmTech ZM2 Antenna Tuner, Workman Antenna Switch and DXEngineering RPA-1PLUS HF PreAmp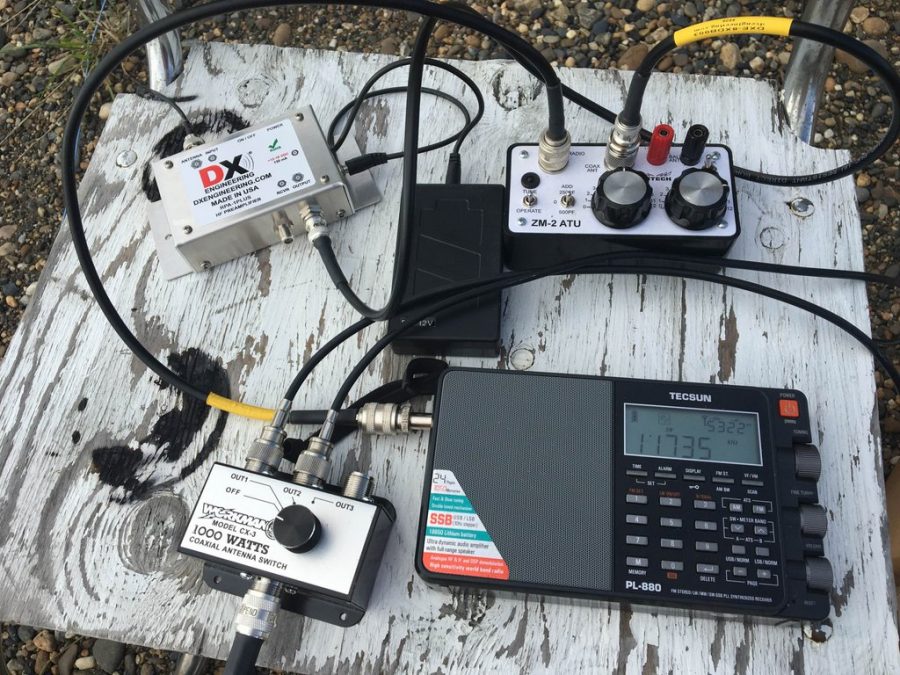 Paul, I hope you're enjoying the good weather while it's still summer! I imagine the days and nights are getting cooler already and soon, that beautiful stretch of Yukon will be frozen.
I'm happy to see you're employing the ZM-2 tuner; it's an effective little antenna manual tuner and doesn't need a power source.  Plus, if you ever get your ham radio license, you can use it in the field with QRP equipment. You've got a great setup there with quality components!