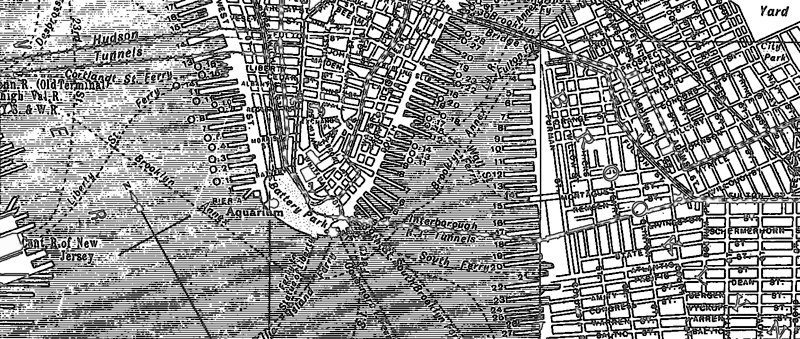 Many thanks to SWLing Post contributor, Martin Kraft, who writes:
Where's the hidden den of pirate radio? The Caribbean? The South China Sea? Nope, according to RadioWorld, it's the New York City metro area:
http://www.radioworld.com/article/nybsa-76-pirates-stations-in-new-york-northern-nj/279213

NYSBA: 76 Pirate Stations in New York, Northern N.J.

A number of pirate stations are operating throughout New York City and Northern New Jersey, according to a recent engineering survey that was recently unveiled by the New York State Broadcasters Association.

According to the survey, 76 stations are currently operating without an FCC license in four primary locations. There are 19 unauthorized stations in the Bronx, N.Y.; 29 in Brooklyn, N.Y.; 13 in Newark, N.J.; and 15 in Paterson, N.J. Brooklyn saw a 58% increase in the number of pirate stations compared to a similar survey conducted in 2015.

The survey does observe that it has likely underestimated the number of pirate stations in the area, and that the total number could be more than 100.

"Like our previous studies, the new survey provides compelling evidence that the FCC needs to address this problem," said David Donovan, president of the NYSBA. "Last summer, the entire New York Congressional delegation asked the FCC to fix the problem. While the FCC has published an Enforcement Advisory, it needs to devote the manpower and resources to increase its enforcement efforts. Moreover, Congressional action will be important to assist the FCC in these efforts."

The potential harms associated with pirate stations include: interference to Broadcast Emergency Alert Services; interference to FAA frequencies; and failure to comply with RF radiation rules of licensed broadcast stations.

The survey was conducted by engineering firm Meintel, Sgrignoli and Wallace. The full study can be found here.
Thank you, Martin!
When I visit my buddy David Goren in Brooklyn, I'm simply amazed at the diversity of the pirate radio scene on the FM band. When David isn't surfing the shortwaves, he's logging local pirate radio stations. Check out his Facebook page: Flatbush Pirate Decoder. David most recently presented a program on the NYC pirate scene at the 11th HOPE conference–you can download a recording of the presentation here.