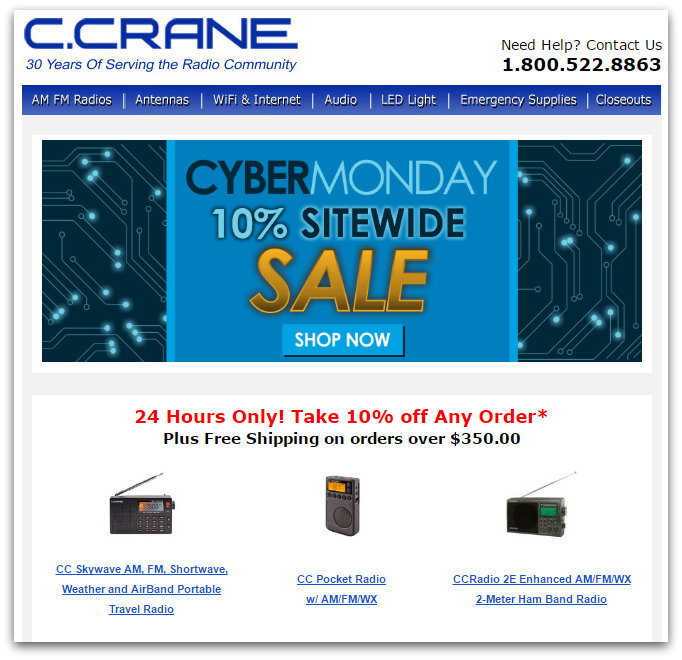 I just received the email above announcing C.Crane's Cyber Monday Sale which is, essentially, 10% off everything. They're also offering free shipping on orders over $350. (That would be quite the radio grab to get free shipping!)
If you've thought about getting the CC Skywave (which I love) this would be a great time.
Click here to view pricing on C.Crane's website.
Click here to view other Black Friday/Cyber Monday sales we've recently posted.