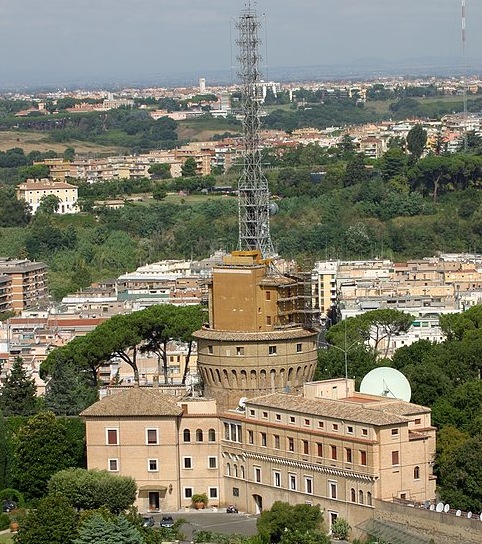 Many thanks to SWLing Post contributor, Andrea Bornino, for sharing the following article from espressonline.it:
Goodbye, Jesuits. Vatican Media Get a New Face and New Boss

And this with a Jesuit pope, no less. Vatican Radio will stop broadcasting on shortwave. And "L'Osservatore Romano" will also be absorbed into a single "content hub." Under the command of Monsignor Dario Viganò

by Sandro Magister

[…]

Because in effect Vatican Radio costs a great deal. It does not run advertising, its revenues are paltry and its numerous linguistic sections push to about thirty-five the number of journalists on the payroll. The total shortfall fluctuates between twenty and thirty million euro per year.

Well then, Monsignor Viganò doesn't want to hear about shortwave anymore. He sees it as antiquated and to be dismantled, because it has been supplanted by the web. While instead for Fr. Lombardi it continues to have an essential role "of service to the poor, the oppressed, the minorities, rather than of subjection to the imperative of the maximization of the audience."

They are two antithetical visions. But the marching route appears to have been marked out already. In Africa, where internet access is sporadic, Viganò has announced an agreement with Facebook through which the pope's messages will be brought to 44 countries by cell phone, through an app.

By December, in short, Vatican Radio will cease to exist as a self-contained reality. It will be incorporated into a single centralized "content hub," or in Viganò's words, into "a single center of multimedia production of texts, images, audiovisuals and radio podcasts in multiple languages," beneath a single editorial leadership held by Viganò himself today and soon to be handed over to a "task force of journalists," many of them drawn from Vatican Radio itself and adapted to the new role.[…]
Read the full article by clicking here.
I can't quite tell if this is a news item or opinion piece.
Post readers: Have you noted other sources confirming the closure of Vatican Radio's shortwave service?  I know this topic is certainly on the table at Vatican Radio, especially since it's been discussed in the past.