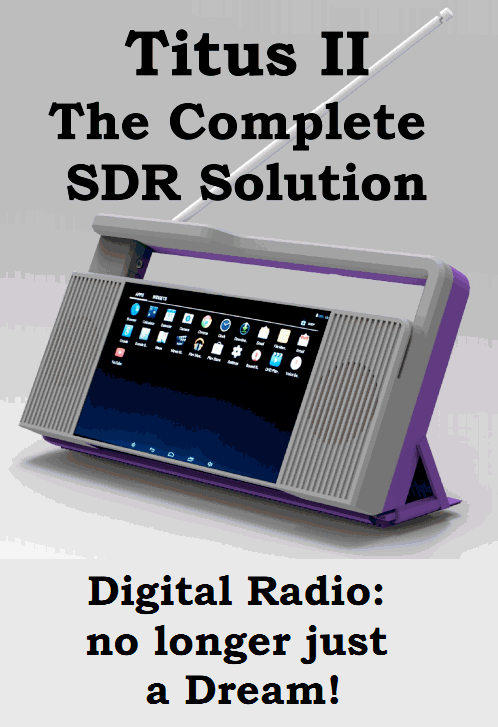 Many thanks to SWLing Post contributor, Tom Ally, for sharing the following article by James Careless in Radio World:
Well, if you are the engineering firm PantronX, you have the Titus II software-defined radio. And when you plan to sell this ultimate receiver for less than $100 each, you hope you have a consumer sensation for the worldwide broadcast market.

Unveiled by the Panama-based company at an international broadcasting meeting in Miami in August, the Titus II SDR is not yet shipping. But it is described as capable of receiving and playing analog and digital radio transmission formats including AM, FM, shortwave, HD Radio, DAB+ and Digital Radio Mondiale. The company is considering adding a DRM+ decoder.

The initial market is among worldwide broadcasters, particularly those serving countries where listeners may lack internet; a secondary market is individual listeners, hobbyists and others. PantronX will not supply all decoders for all formats but add them preloaded as needed.