Many thanks to SWLing Post contributor, Mario Fillippi (N2HUN), who writes:
ShopGoodWill has an Icom R75 going off auction tomorrow: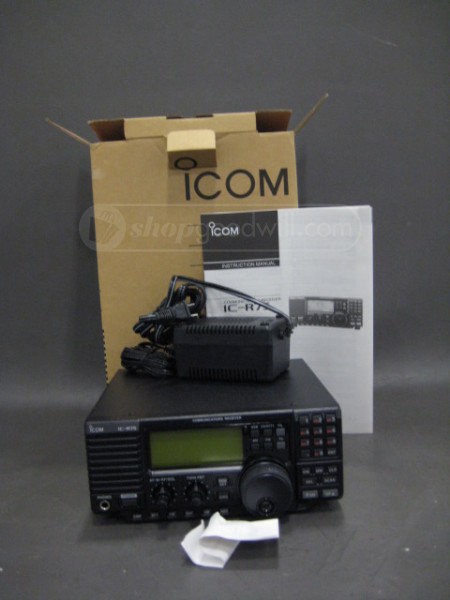 http://www.shopgoodwill.com/auctions/ICOM-Communications-Receiver-34886788.html
Thanks for the tip, Mario!
As with most (if not all) ShopGoodwill.com auctions, this IC-R75 come with no warranty, is untested and sold "as-is." I suppose you could receive it only to find that it doesn't function–that is the risk with Goodwill over, say, eBay.
I've purchased from ShopGoodwill before knowing this and was very pleased my item worked.
Still, it's most encouraging that the receiver comes complete with box, manual and power supply.  Those are all good signs. The current price is $378.78 at time of posting. Someone may get a good deal for a spare receiver.
While looking at the IC-R75 listing, the ShopGoodwill screen also pointed out a JRC NRD-525 with an auction end date of November 29.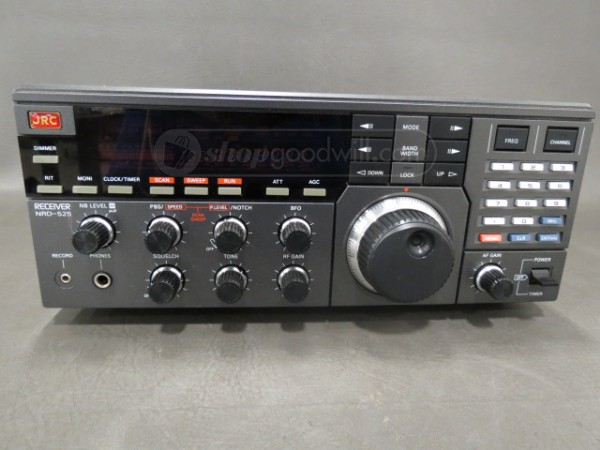 Looks to be in good shape, but again, it's being sold as-is in untested condition:
http://www.shopgoodwill.com/viewitem.asp?itemid=34929604
Again, thanks for the tip, Mario!