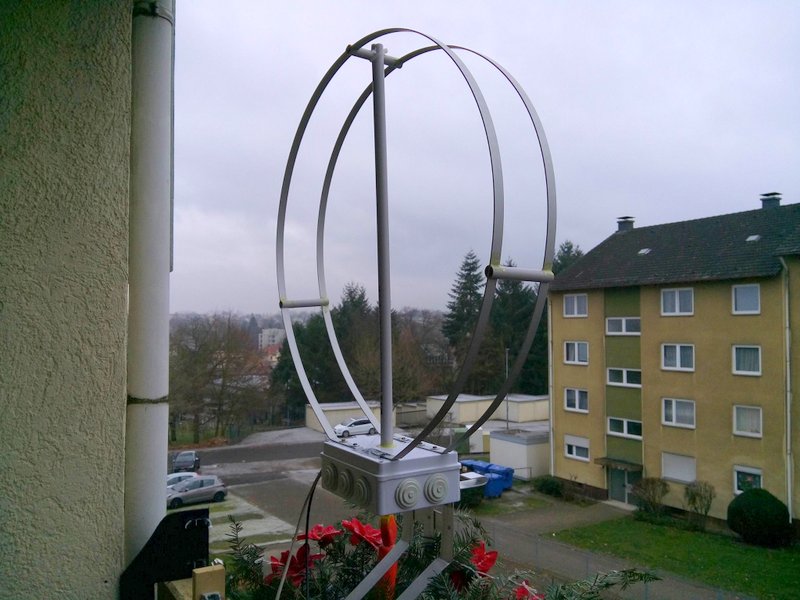 Many thanks to SWLing Post contributor, Klaus Boecker, who follows up after our recent post showcasing his homebrew magnetic loop antenna.
One of the cool things about Klaus' antenna is that he can easily position it vertically (see above), or fold it over into a horizontal position (see below).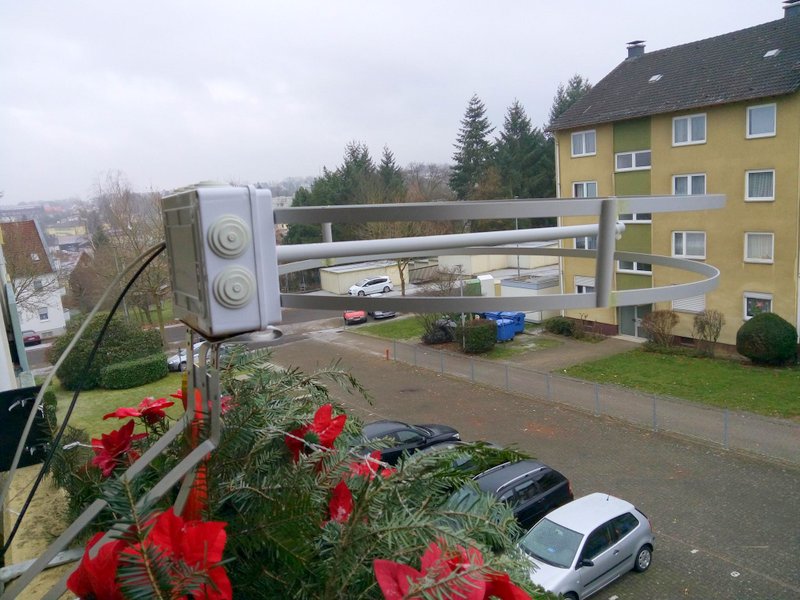 While one would think Klaus would get optimal performance from his loop while vertically-oriented, it's not always the case. Klaus has discovered that on some frequencies, placing the antenna in the horizontal position lowers the noise level and increases the target signal's strength.
To demonstrate, Klaus made the following short video for us:
Click here to view on YouTube.
That's a pretty amazing difference, Klaus! I'm no antenna expert, but perhaps what's happening is you're eliminating noise that is polarized in the plane of your antenna, thus the signal "pops out" much better when oriented horizontally?
I'm curious if any readers can explain this.   I know very little about loop antennas–especially small loops since so much of their surroundings affect their performance.
Thanks for sharing, Klaus!