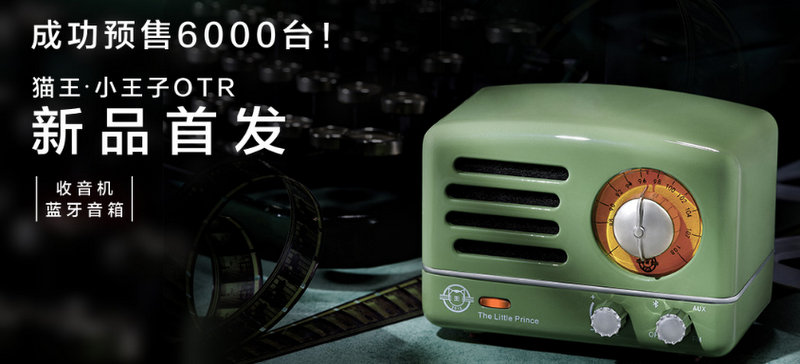 Many thanks to SWLing Post contributor, John Figliozzi, who writes:
This [company] was mentioned in regard to the CES show out in Las Vegas:

It's a Chinese company with a rather novel approach to the design of modern radios — AM/FM/Internet Bluetooth, along with the use of tube amplifiers in some models. The web site is almost all in Chinese but the pictures are cool.

Air Smart Audio is the parent company; Muzen Audio the subsidiary.
John also shared the following item from Radio World:
Muzen Audio Group's founder Dejun Zeng, referred to as the "Father of the Tube Amplifier" in China, is looking forward to the new challenge, saying in a statement: "It is my greatest desire to build a legacy with this organization that will lead customers to say, 'I am proud to have a Muzen radio.'"

The company received a 2017 CES Innovation Award for their new AM/FM/internet radio and Bluetooth speaker lines, the fifth CES Innovation Award received by Zeng. Muzen Audio also designs a series of vintage-style tube amplifier radios and what the company calls "on-the-road" radios.
Thank you, John!
From what I gather, Muzen radios are very much "boutique" radios, thus come with a "boutique" price tag–some models costing as much as $500 US.
Still: it's refreshing to see a Chinese radio manufacturer marching to their own beat, making handcrafted products in small batches.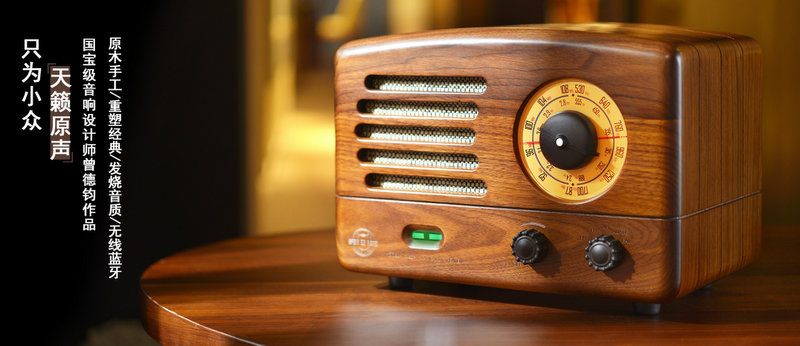 According to Twice.com, Muzen recently introduced the  "Classic 1" AM/FM radio with Bluetooth speaker that is powered by a "fluorescent display tube amplifier." Twice notes:
The Classic 1 is handmade and crafted with real rosewood, and every unit comes with a unique code verifying its hand craftsmanship.

Frequency response of the speaker is 75Hz to 16KHz, of the amplifier, 30Hz to 20KHz.

Pricing and availability will be announced during CES 2017.
I'm looking forward to learning more about Muzen radios! I do love the designs.
Click here to view the Air Smart Audio website (in Chinese). 
Post readers: Anyone familiar with Muzen Audio or own one of their products? Please comment!