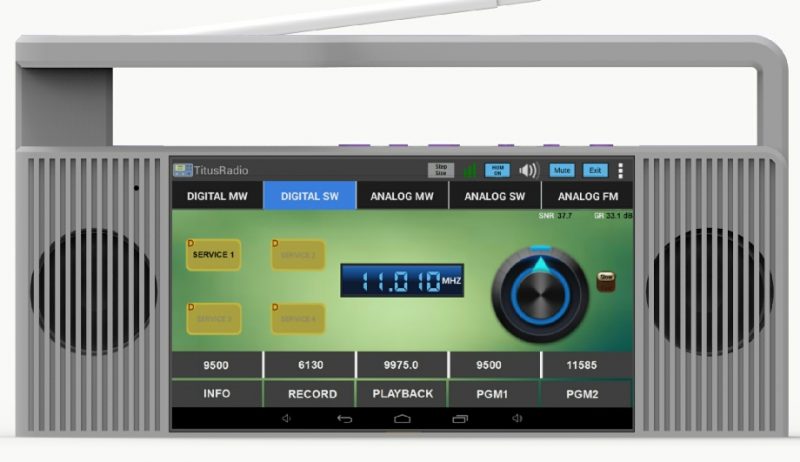 Many thanks to Mike at PantronX who has provided the following update on the Titus II portable SDR:
As you can imagine the response to Titus has almost been overwhelming! Pre-orders far exceeded our imagination and excitement from broadcasters has been very loud. DRM and digital broadcasting seems to be reinvigorated with Titus in 2017. I think we really broke the price barrier that most everyone has been dreaming of and provided the flexibility
that has held back the cause.

As posted on http://hfcc.org/delivery/receivers.phtml

'Update on availability received from PantronX: "We have been overwhelmed with the response to Titus with orders and request – coupled with an early Chinese New Year that the pre-production date has slipped a bit. Please be patient as we work with our suppliers and add more functions." '

We are doing all we can to push – Chinese New Year is a crazy time – the factories are shut down for 3 to 4 weeks and as you can imagine the stress prior to and the performance after.

Hopefully in the next couple of weeks our http://titusradio.com/ website will undergo a much needed update. So much to do – but we are making good headway.
Thank you, Mike! I've had a number of readers asking about progress on the Titus II, so I appreciate the update!