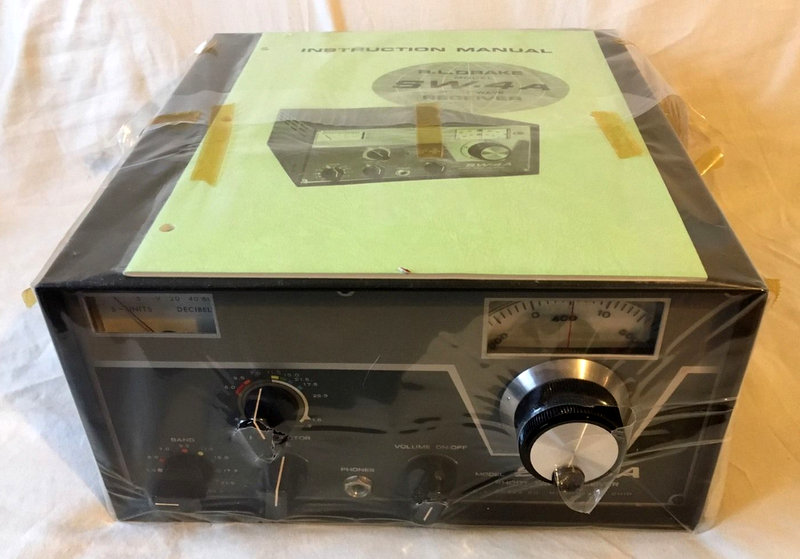 Many thanks to SWLing Post contributors Eric McFadden (WD8RIF) and Randy Moore (KS4L) who share a link to this rare find on eBay: a New Old Stock (NOS) Drake SW4A.
The seller provides this short description:
New in original box and packing, R.L. Drake Short Wave Receiver – model SW.4A. With manual. Old stock, never used. Stored in a safe/dry place.

Being sold AS-IS!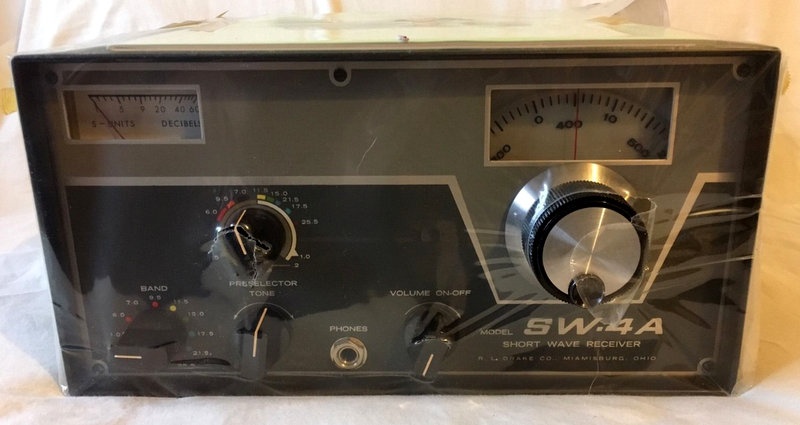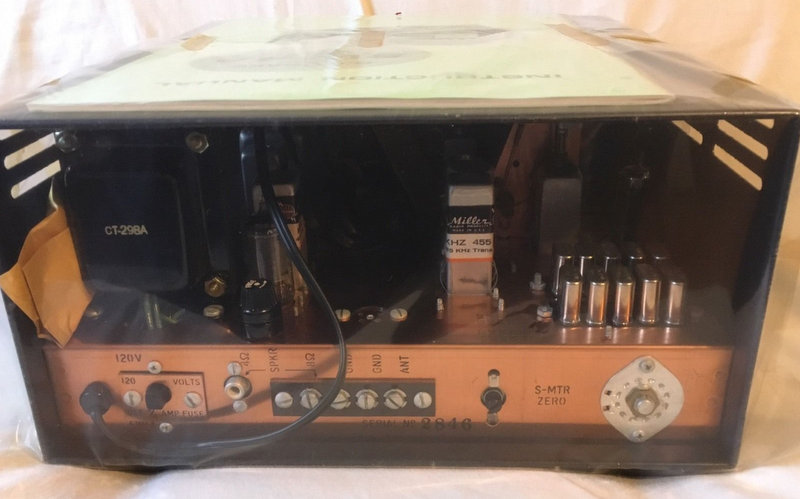 The seller doesn't have a deep history on eBay, but 100% positive feedback.
I fully expect this price to rise way beyond a figure I could appropriate, but I would certainly love to purchase it. I know this: I wouldn't leave it in the box for long. After carefully checking it and bringing the voltage up slowly, I would put it on the air. What a beautiful receiver.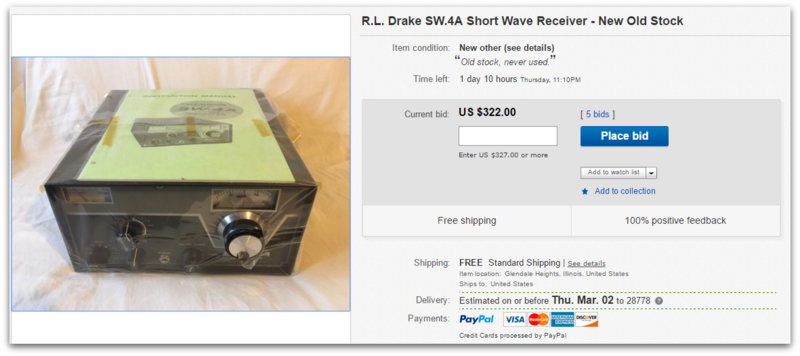 At time of posting, the price was $322 US (free shipping) with one day, 10 hours to go. Click here to view.