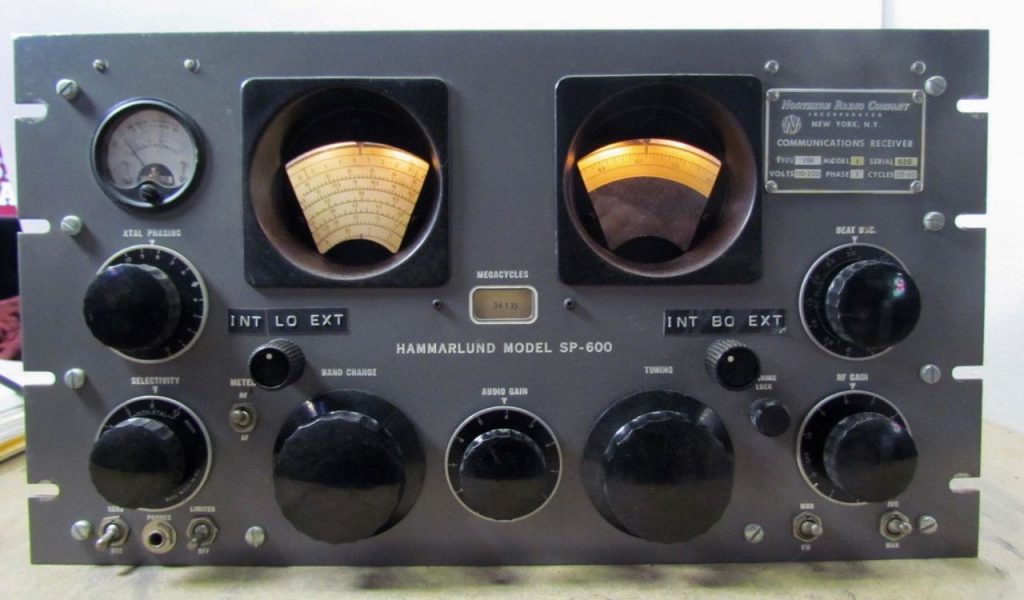 Many thanks to SWLing Post contributor, Dan Robinson, who writes:
Those of us who still use SP-600s, and those of us who once did but can't deal with them in retirement, lust after some of the rarer versions of the radio. This is one of them, the Northern Radio modified SP-600.
Wow! Many thanks for the tip, Dan!
I must say that when Dan finds these rare treasures on eBay, they usually carry a very hefty price.  In my opinion, this is a good deal for a rare SP-600. Best of all, it has a BuyItNow price, so first-come, first serve and no bidding up the amount.  The shipping price is a bargain considering this radio probably weights upwards of 80 lbs.
This SP-600 may need some electrical restoration and possible re-capping. It's listed as: "For parts or not working." If you've been looking for an SP-600 to restore, this might be worth consideration. Thanks again, Dan.