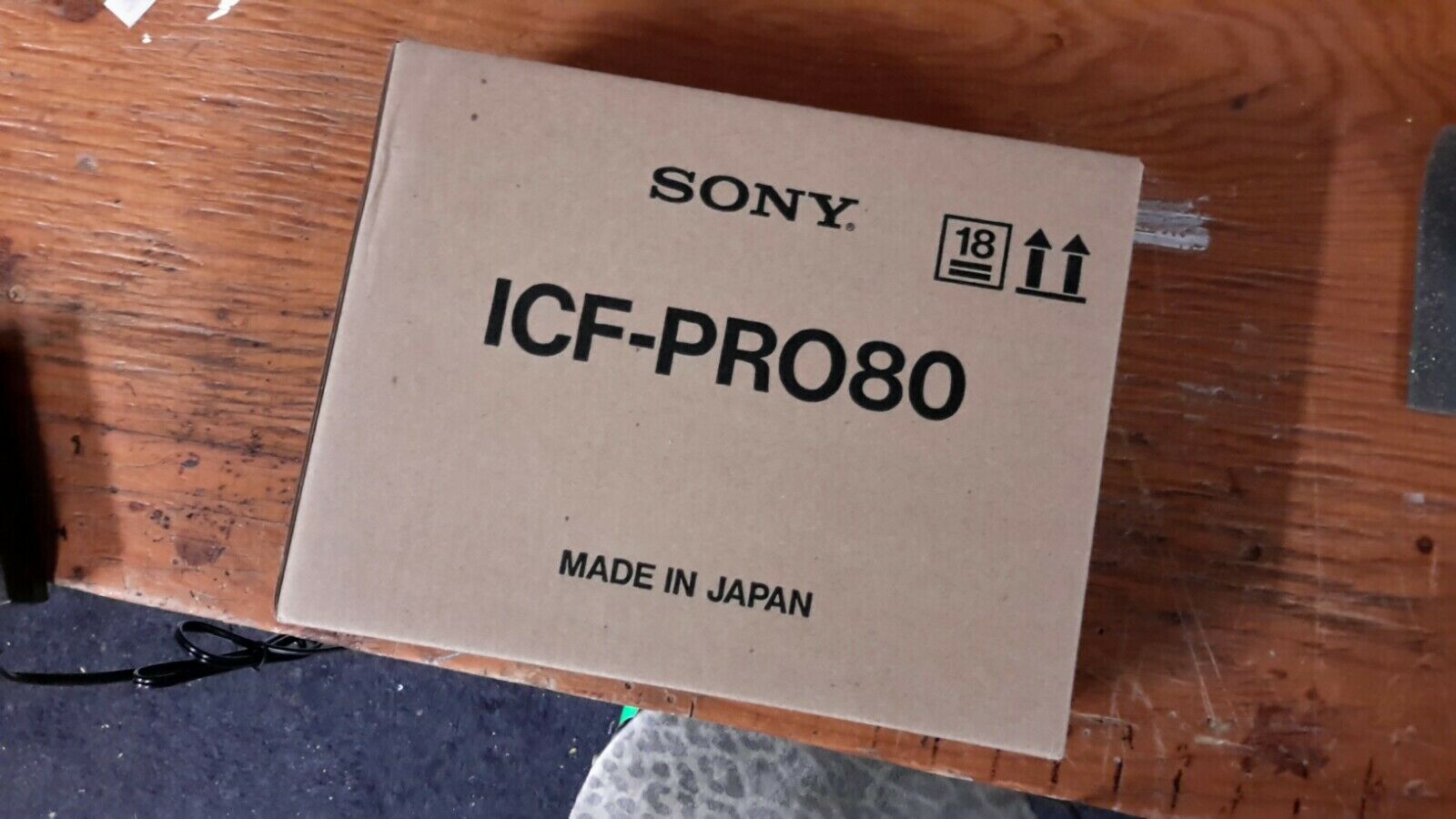 Many thanks to SWLing Post contributor, Dan Robinson, who writes:
With still days to go before auction end, this Sony PRO-80 receiver is already above $700 U.S. This is new in unopened box, which explains the sharp price rise.
The PRO-80 was one of Sony's technology showcase receivers, designed in the walkie talkie format. The radios are almost never seen NIB, but aging capacitors often cause audio problems and the tops mounted potentiometers often need cleaning or replacing.
I fully expect this PRO-80 to top $1,000 but the auction winner will have to be prepared for some refurbishing.
Thank you, Dan! I always wanted an ICF-PRO80, but could never afford one back in the day. You've got a great point that the winner of this bid may have to re-cap it almost immediately. They'll need Vlado on speed dial!  It will be interesting to see the price this auction fetches.