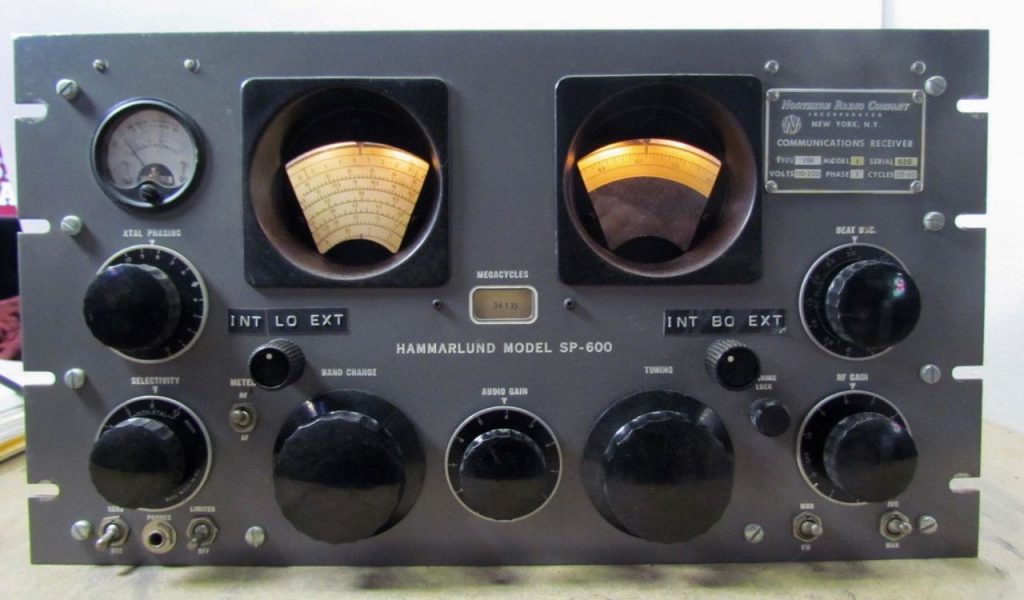 Many thanks to SWLing Post contributor, Daniel Hawkins, who leaves the following comment in reply to our previous post about the Northern Radio SP-600 and discussion about diversity operation. Dan writes:
Diversity operation: two or more receivers and antennas used to copy CW or RTTY from one or more transmitters.

Most of the Hammarlund SP-600s were models built for diversity use including the well-known JX-17, the most common SP-600. Diversity models can be used as single receivers. In this eBay example Northern Radio has modified a SP-600 J-11 for diversity use.

SP-600 nomenclature: J means joint army/navy (JAN) mil-spec components. L means low frequency. X means crystal frequency control in addition to VFO. My SP-600 is a JX-21, which is not a diversity model. Higher model numbers do not necessarily mean later production dates. All SP-600s use the same serial number sequence regardless of model. Somewhere between serial numbers 15,000 and 17,000 (mid 1950's) Hammarlund stopped using molded black beauty capacitors and switched to installing ceramic capacitors.

The two-digit model numbers indicate model types. JX-1, 7, 10 and 21 were similar non-diversity receivers. SP-600s built for military contracts will have an additional tag showing the military model number(s).

Here is a great page showing Northern Radio modified SP-600s in action with accompanying Northern Radio RTTY gear.
Thanks for the primer, Dan! I believe I have one of the X models with crystal control, but I'll need to verify once back home. Any other SP-600 owners out there in the Post readership?