The German industrial designer Dieter Rams is world renowned for his beautiful and functional product designs, including the Braun T-1000 portable receiver.
These fine, collectable receivers appear on Ebay regularly, but this one is in pristine shape: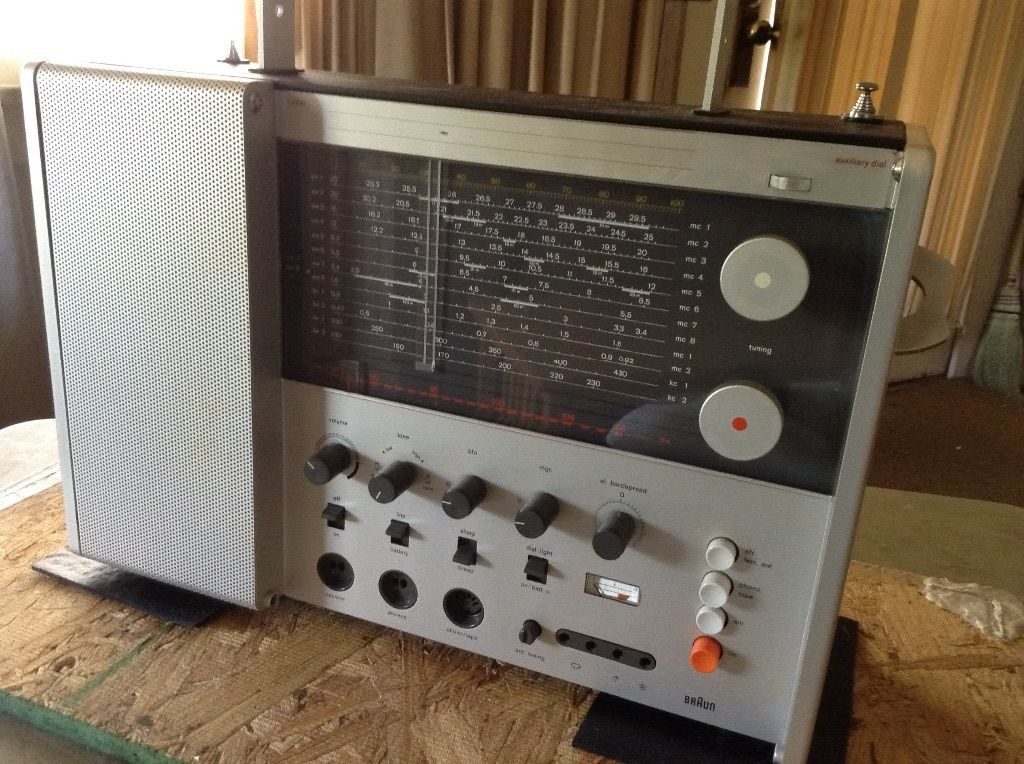 The asking price is a cool $1,800 USD, but for the near mint condition of this T-1000 it is likely appropriate; perhaps the new owner will acquire it for a "Best Offer" price. Other T-1000s on Ebay currently are priced from $370 to $1,299.
Of course, the cost is in-line with a collectable value; functionally, it's reception abilities are almost certainly surpassed by a modestly priced SDRPlay RSP1 or a vintage Sony ICF-2010 for instance. The radio aficionado interested in the 55 year old T-1000 is not expecting best-in-class reception, but the chance to own a recognized icon of industrial design (the T-1000 is in NYC's Museum of Modern Art's permanent collection).
Click here for the Ebay auction of the Braun T-1000: http://www.ebay.com/itm/BRAUN-T1000-GERMAN-GRUNDIG-SATELLIT-LIKE-SW-TRANSISTOR-RADIO-NEAR-MINT-/201891688853
Guy Atkins is a Sr. Graphic Designer for T-Mobile and lives near Seattle, Washington.  He's a regular contributor to the SWLing Post.