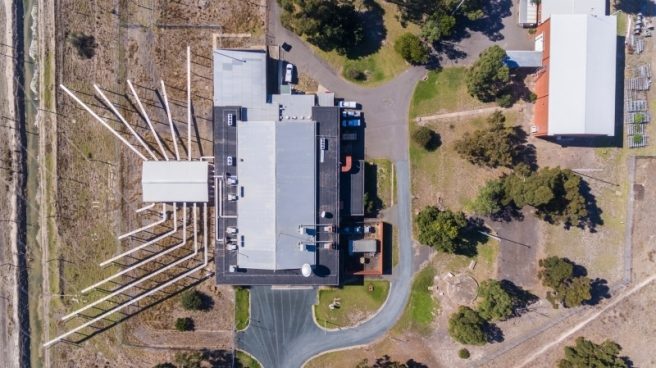 Many thanks to SWLing Post contributor, Nigel Holmes, who writes:
ABC anxious to annihilate HF as soon as possible. (ABC is Broadcast Australia's largest customer by far, BAs income from Auntie is the ABCs largest sink of funds after salaries – several hundred million bucks per year)

http://www.sheppnews.com.au/2017/05/11/88161/radio-australia-for-sale

Radio Australia for sale

For sale, one large semi-rural 229ha block. Key features include large-scale grazing potential, two irrigation channels and a shortwave antenna that can broadcast to all over the globe.

The former shortwave broadcasting station that for decades sent the Radio Australia broadcast around the world was quietly put on the market a couple of weeks ago.

[…]The sale could throw into jeopardy any move to restart shortwave broadcasting, as it is one of the largest facilities of its kind in the country.

South Australian NXT senator Nick Xenophon visited the site earlier in the year, and later introduced a bill to the senate to restart shortwave broadcasting.

The bill was sent to a senate inquiry and was due to report by August.

Former radio engineer at the site Gary Baker has been campaigning for the resumption of shortwave, and was not happy the site was on the market.

''If the ABC has to start broadcasting internationally again this could cost taxpayers millions of dollars, which would be stupid,'' Mr Baker said.

A sign in front of the property indicates that the closing date for expressions of interest in the property is in June.

Click here to read the full article at The Shepparton Times.