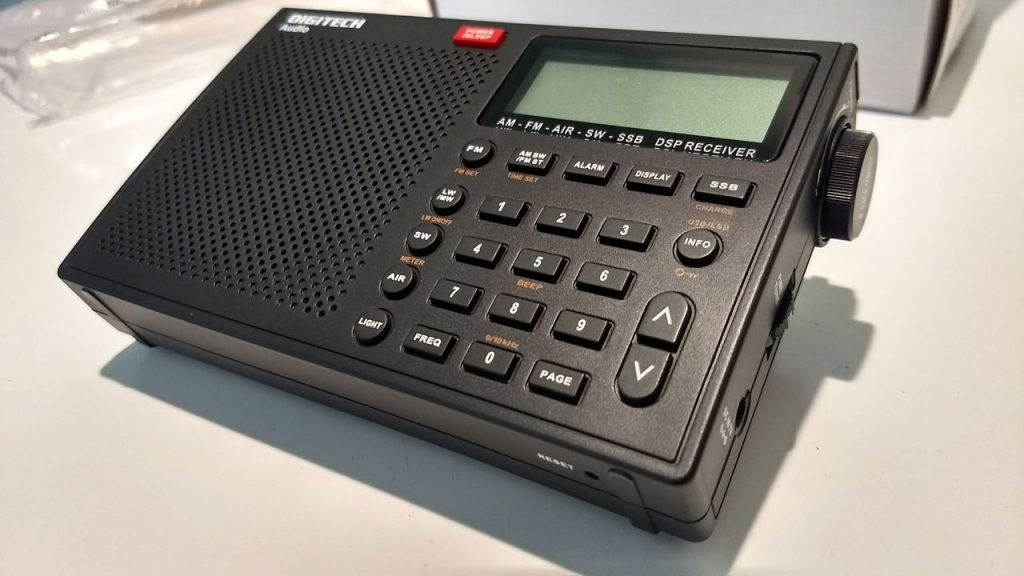 [UPDATE: Click here to read our full review of the Digitech AR-1780.]
Yesterday, prior to heading out the door for two days of travel, I received the Digitech AR-1780 I ordered ten days ago from an Australian eBay vendor. I'm very pleased with how quickly the order was processed and delivered via the post. The radio arrived in a rugged mail pouch and was double boxed inside.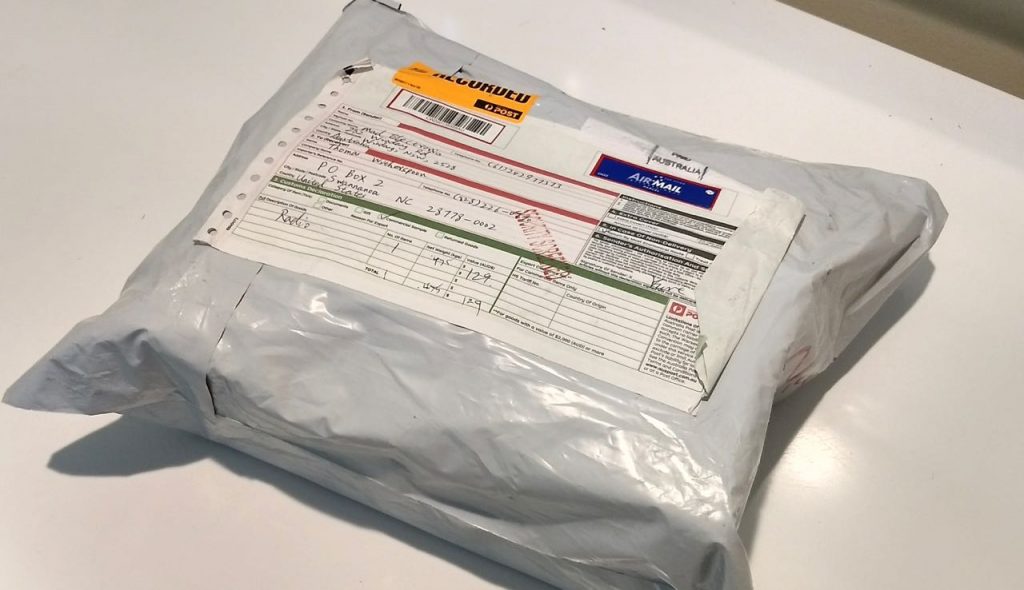 I've had no time to evaluate the radio's performance yet, but I thought I'd post a few photos I took while unboxing the AR-1780.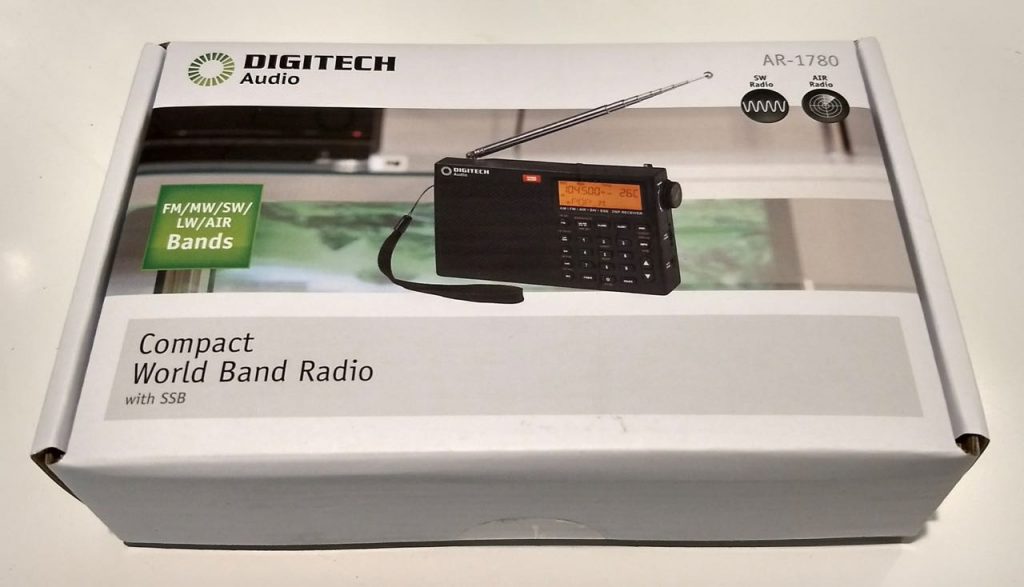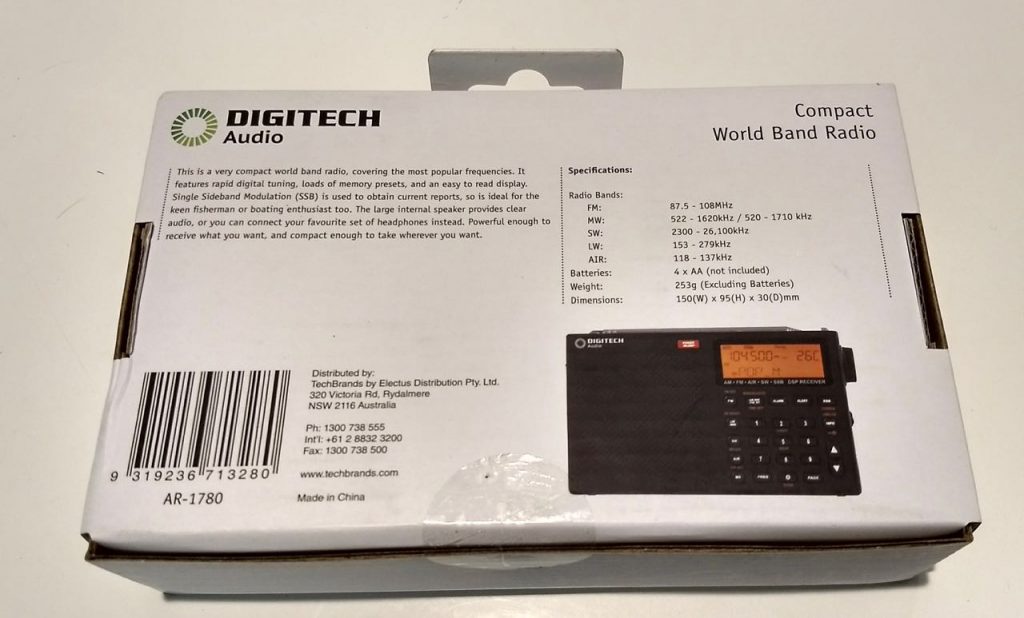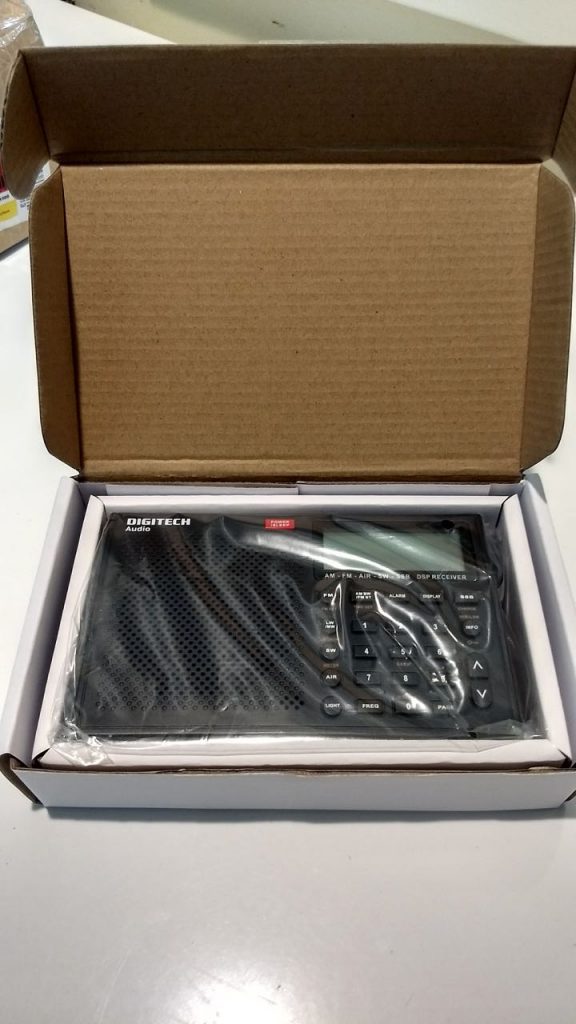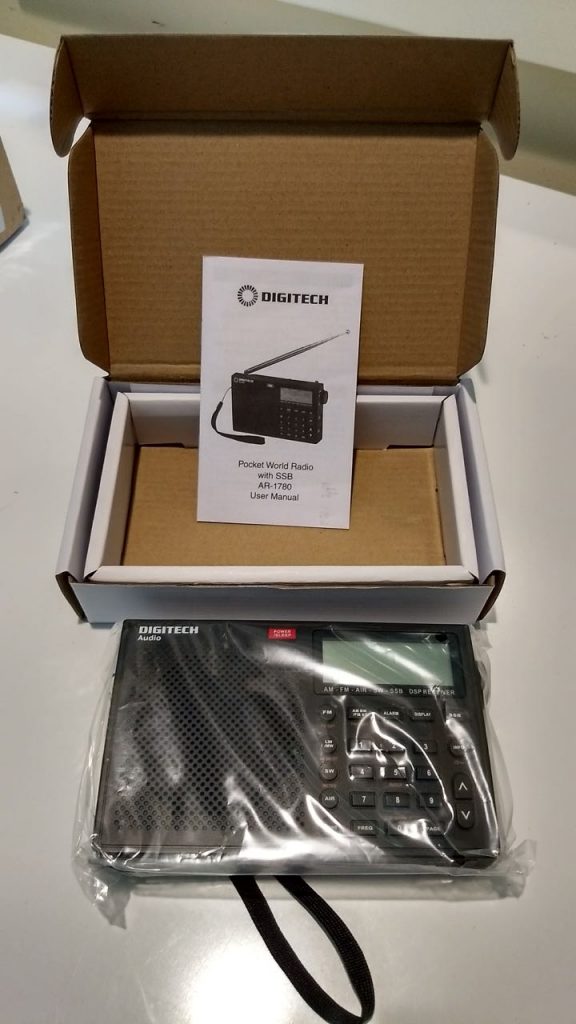 There's not much in the box: just the radio and an owner's manual. There are no batteries, no charger, and no case or carry bag. That's okay though as the AR-1780 takes standard AA cells and I have an assortment of bags that can protect it in my suitcase.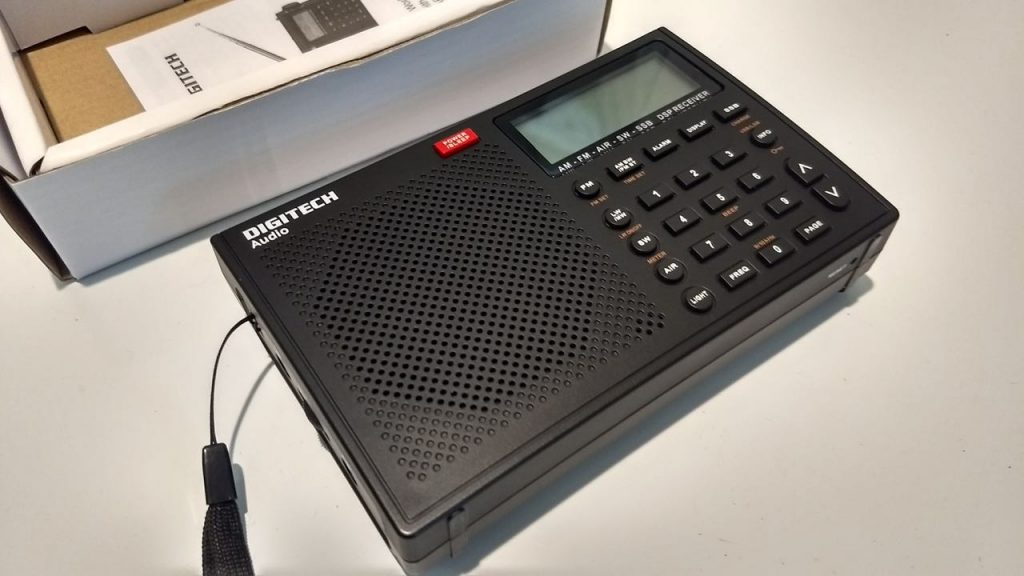 The buttons all have a responsive, tactile feel. The hard plastic chassis feels durable.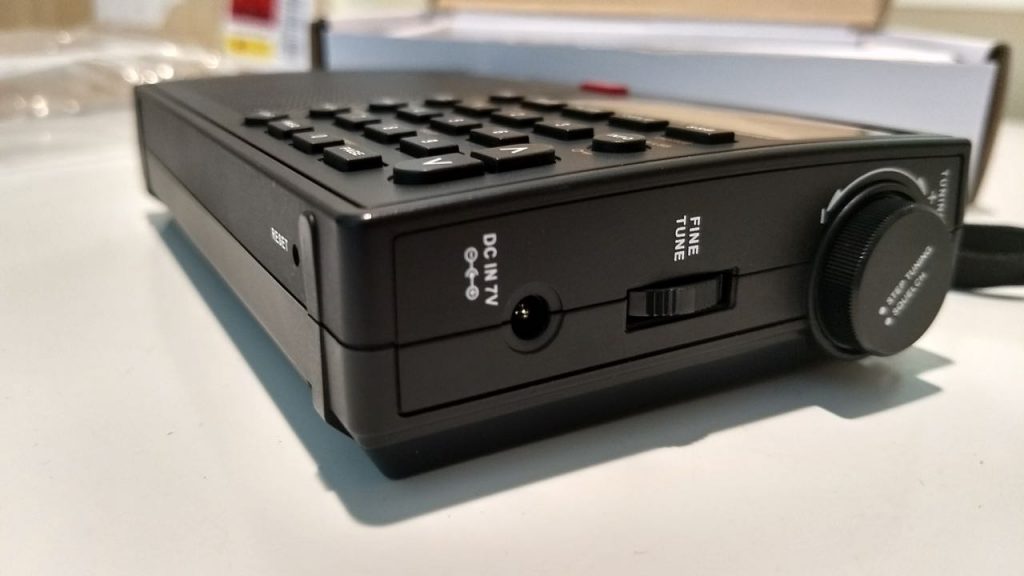 I really like the dedicated fine tune control on the right side of the radio.  Nice touch! But 7 VDC in? That's an odd voltage for a power supply. That's okay by me as I never use wall wart type power supplies due to inherent noise–rechargeable Enloop AA batteries are how I power all of my portables.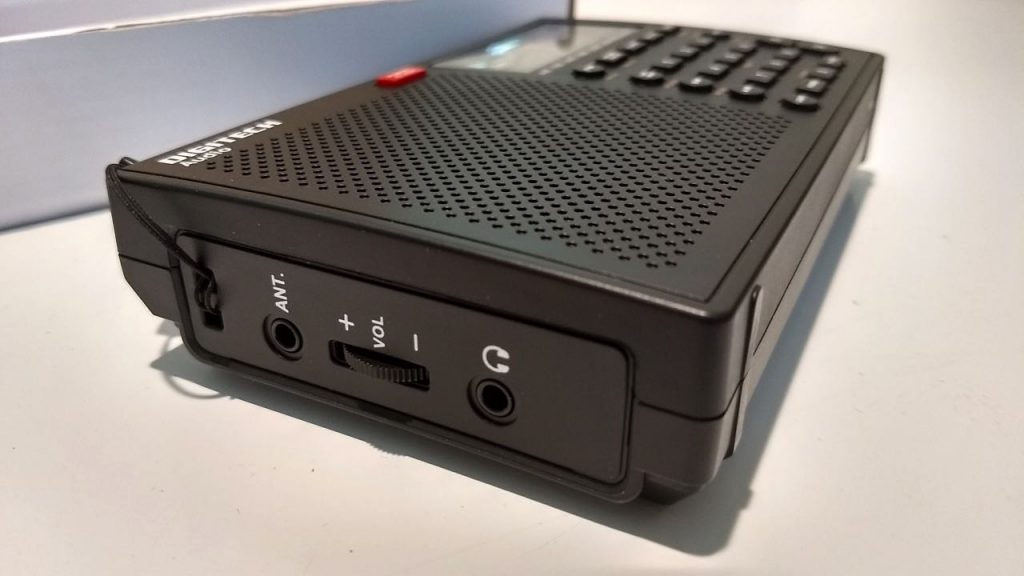 Bonus! There's also a dedicated external antenna jack! One odd thing, though, is the AR-1780 breaks the convention of having the volume control on the right side of the radio–it's on the left instead.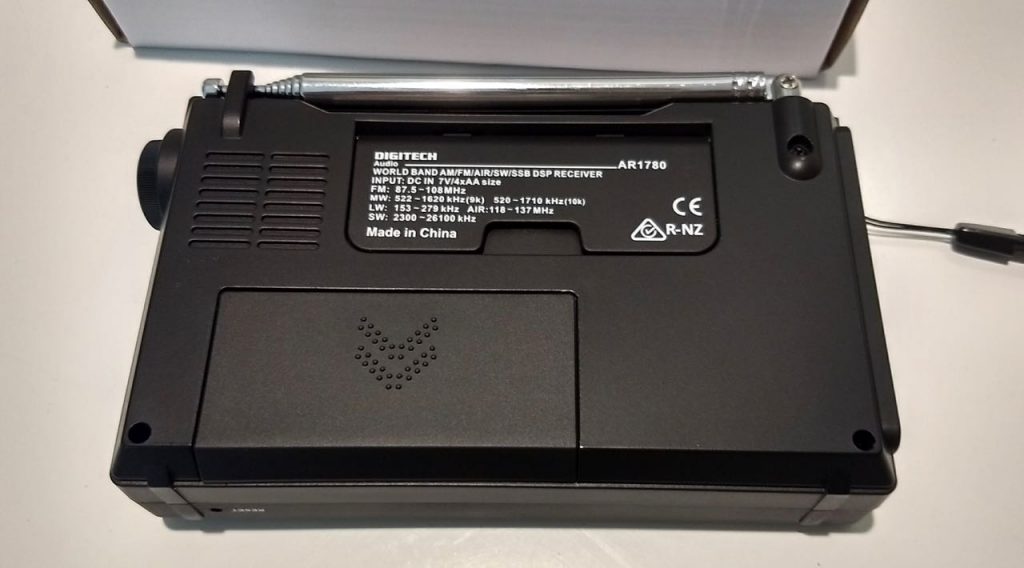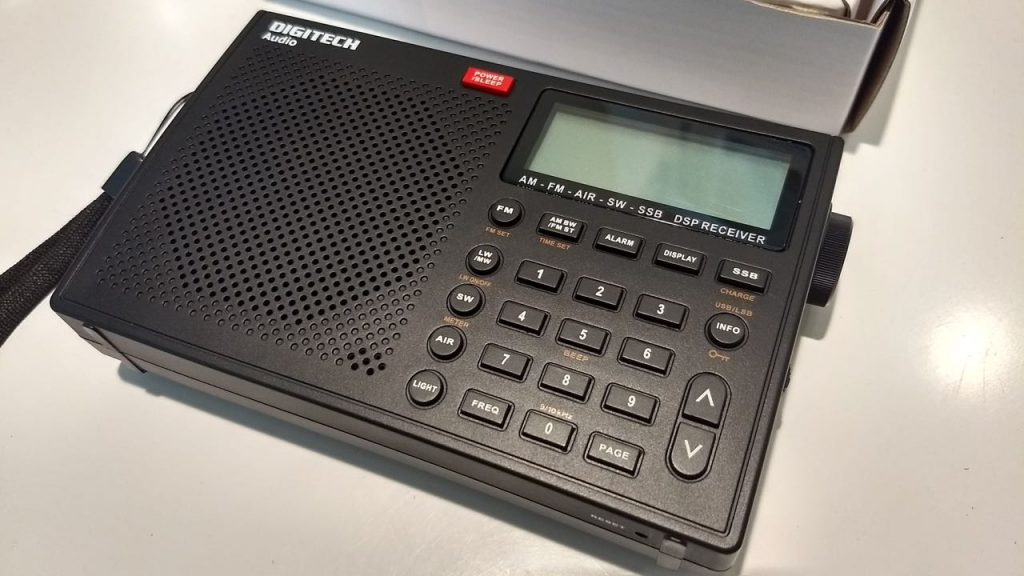 Last night, I tuned around the 31 meter band and the AM broadcast band.  I listened to the French language service of Radio Romania International from inside a noisy house–armchair copy.
The AR-1780 has an impressive 7 AM bandwidth settings: 6, 4, 3, 2.5, 2, 1.8 and 1 kHz. My radio defaulted to 2.5 kHz, so you'll want to widen that to 4 or 6 kHz before listening to most broadcasts.
I really like the display–it's compact, yet contains quite a lot of info and even has a dedicated line for FM RDS content.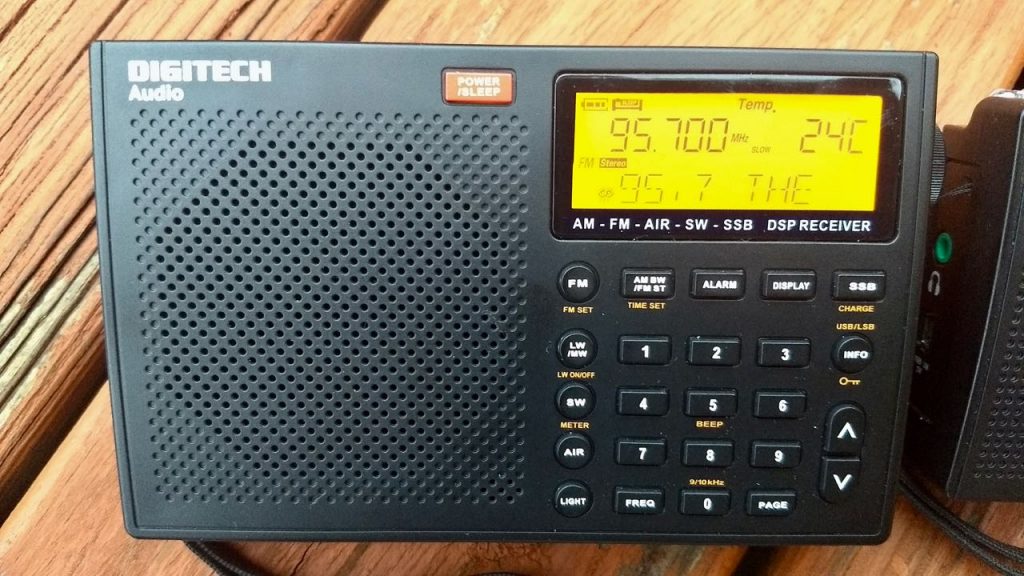 This morning, I took a couple shots of the AR-1780 next to the venerable CC Skywave. The Skywave is slightly smaller in every dimension.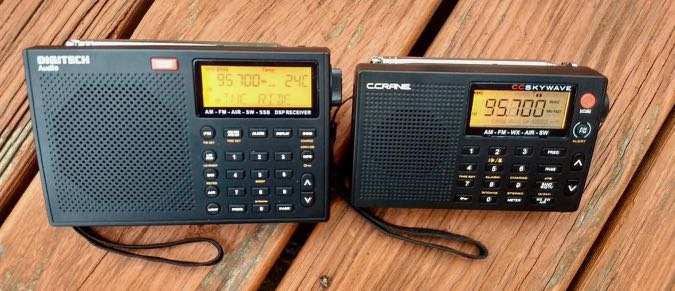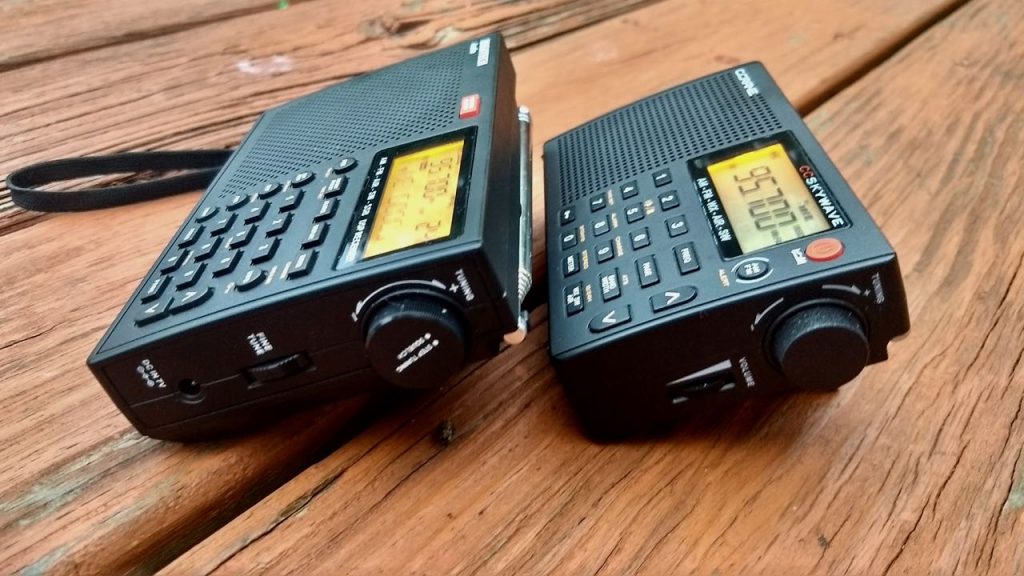 Stay tuned! Though this is a very busy week for me–with travels and total solar eclipse preparations–I plan to put the Digitech AR-1780 through the paces. I'll try to post updates as I have time.  Follow the tag: Digitech AR-1780