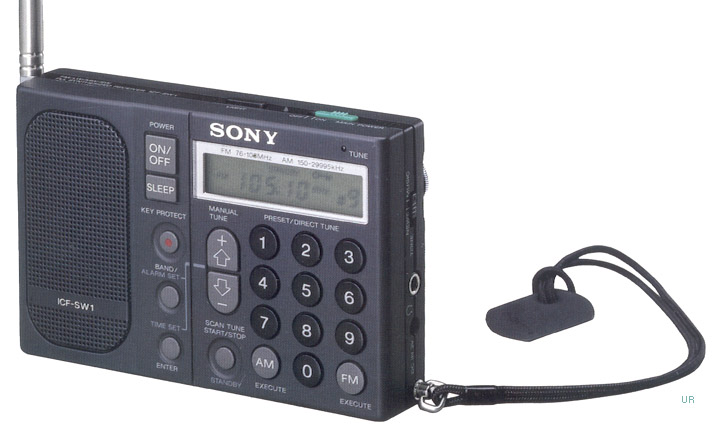 Many thanks to SWLing Post contributor, Mark Hirst, who adds the following to our growing archive of radios in film.
Mark writes:
A Sony ICF-SW1S spotted in the 1993 Clint Eastwood film, In the Line of Fire.
The radio belongs to the villain played by John Malkovich.
Thanks, Mark! Sharp eyes!
I've always thought the ICF-SW1S was one of the more amazing compact portables produced in the 1990s.  True, it lacked SSB mode and only had 10 memories, but it was such a compact receiver for the day! Like many Sonys, it also had a dedicated line-out jack for off-air recordings. I wish more modern portables had one.
The line-out jack is one of the reasons I still regularly pack my ICF-SW100.
I do check eBay fairly regularly in hopes one will suddenly appear at a good price point–ones in good condition routinely sell anywhere from $250-350. I'm actually tempted to purchase a defective one and see if my buddy Vlado can fix it. It's a risk, though, because if the repair requires anything other than resistors and capacitors, parts might not be available.
Post readers: Anyone own both the ICF-SW1S and the ICF-SW100? Which do you prefer and why?