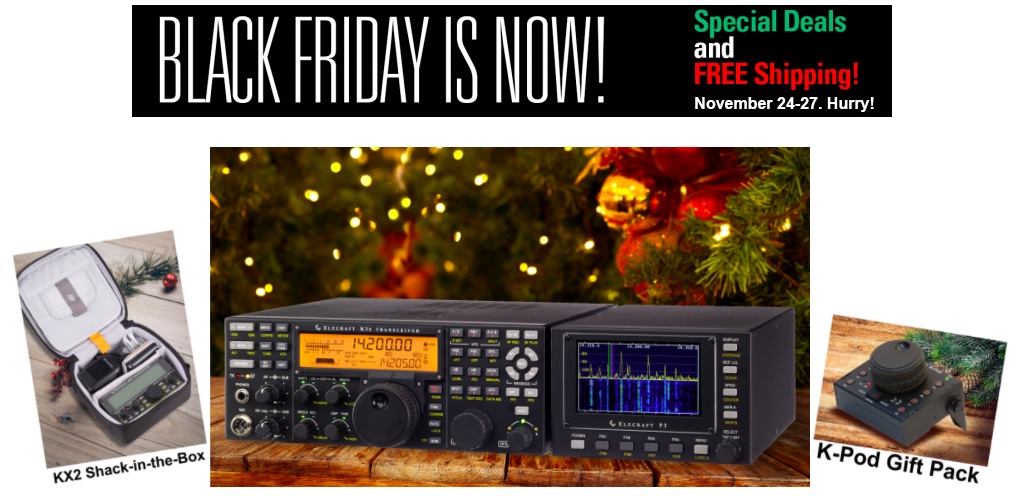 If you've been considering an Elecraft transceiver, you might want to take a gander a the discounts Elecraft has posted for Black Friday.
Two of my favorite portable transceivers are in the sale:
The KX2 Transceiver + FREE MH3 Microphone ($699.95 US)
The KX3 Transceiver (modular kit) + FREE MH3 Microphone ($874.95 US)
 Click here to read our review of the Elecraft KX3 and the KX2.
Of course, Elecraft has discounted almost all of their product line and a few packages. The sale includes free ground shipping and an Elecraft hat with each Black Friday order.