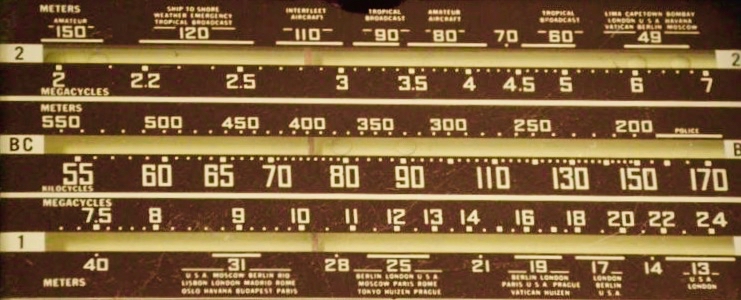 I recently discovered a bi-weekly experimental arts-and-culture program called The Organist at KCRW. The latest episode is simply brilliant for those of us who love radio nostalgia.
Here's the description for Part 1:
This week, we're sharing a highly subjective journey through one narrow, eccentric, corridor of radio advertising, as heard through the ears of one man. His name is Clive Desmond. Clive is a radio advertising producer, writer, and composer. He's been doing it for more than thirty years, and he's won some of the industry's top awards. Through those years he's been sort of a zelig figure: you can find his face somewhere in the margins of every one of the medium's key aesthetic revolutions. He's rescued beautiful forgotten nuggets of radio history, and he's delicately arranged them into a glittering associative chain—a constellation of jingles and spots that somehow all add up, to a life: The life of Clive Desmond as heard through the radio.